1st International Cybersecurity Challenge
Event location
Leof. Andrea Siggrou 364, 17674 Kallithea, Greece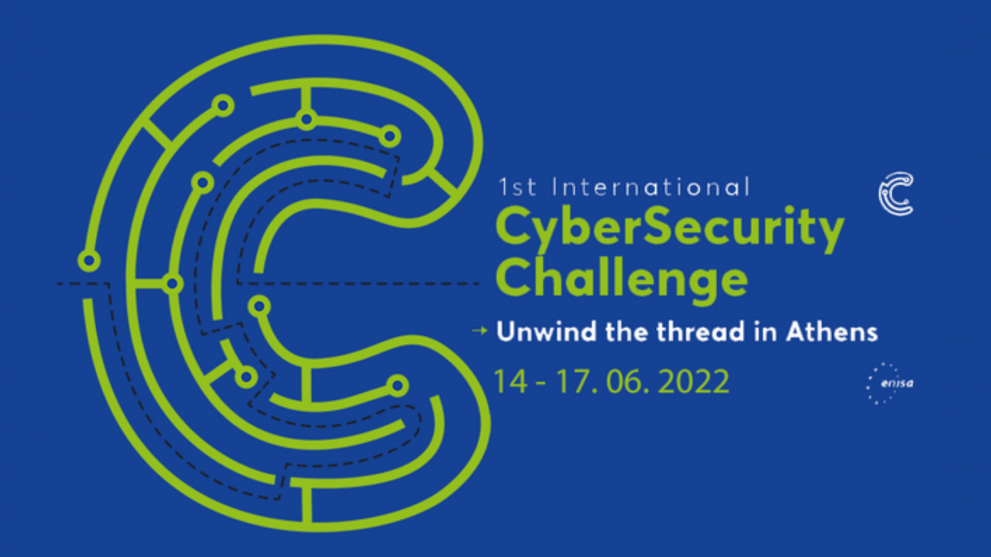 Building on the success of the so-called Capture-the-flag competitions, the European Union Agency for Cybersecurity (ENISA), together with other regional and international organisations, will be organising for the first time the International Cybersecurity Challenge, the first ever Cyber World Cup, with a number of different cybersecurity challenges open to participants from all over the world. This is a step further from the European Cybersecurity Challenge which has been organised since 2015. 
The International Cybersecurity Challenge will take place from 14 June until 17June 2022, at the Stavros Niarchos Foundation Cultural Center in Athens with up to nine international teams consisting of 15 national players between the ages of 18 to 26 years old from across the globe. The teams will test their strength in a series of challenging areas, such as web application and system exploitation, cryptography, reverse engineering, hardware challenges, forensic analysis and attack/defence.
The ICC brand will be associated with the top cybersecurity talents of the world and is expected to become one of the key incubators of cybersecurity entrepreneurship.
To learn more, visit the links below.
@ ENISA
Event Details
Target audience
Digital skills for ICT professionals and other digital experts.
Digital technology / specialisation
Geographic scope - Country
Austria
Belgium
Bulgaria
Cyprus
Romania
Slovenia
Croatia
Czech republic
Denmark
Estonia
Finland
France
Germany
Greece
Hungary
Italy
Ireland
Malta
Latvia
Lithuania
Luxembourg
Netherlands
Portugal
Poland
Sweden
Spain
Slovakia
Albania
Belarus
Bosnia and Herzegovina
Canada
Iceland
Israel
Japan
Kosovo
Montenegro
Morocco
North Macedonia
Norway
Serbia
Switzerland
South Korea
Russia
Tunisia
Turkey
Ukraine
United Kingdom
USA
Industry - field of education and training
Generic programmes and qualifications not further defined
Geographical sphere
EU institutional initiative