Cloud Transformation Conference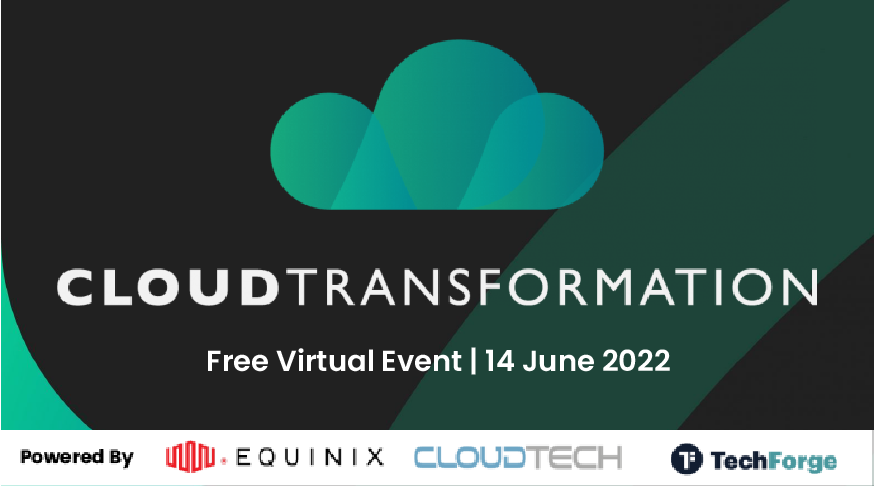 Join the Cloud Transformation Conference virtual event, on 14 June, for top-level interventions, content, and thought leadership discussions, delving into the significance of having a Digital First strategy and the ways in which digital infrastructure can facilitate Edge to Cloud transformation. 
Bringing together over 500 industry leading IT directors from across the UK, EMEA and Americas. Joined by attendees from within SMEs and large corporates who are responsible for creating and driving the digital first strategies and cloud migration within their organisations including, cloud specialists, programme managers, heads of innovation, engineers, and digital transformation executives. 
Key topics for this event will include: the importance of 'Digital First' leadership, and culture; exploring the value of cloud-centric digital infrastructure; data management in cloud, and more! 
Discover the full programme, speakers and register now! 
© Cloud Transformation Conference, TechForge 
Event Details
Target audience
Digital skills for the labour force.
Digital skills for ICT professionals and other digital experts.
Digital skills for all
Digital technology / specialisation
Geographic scope - Country
Austria
Belgium
Bulgaria
Cyprus
Romania
Slovenia
Croatia
Czech republic
Denmark
Estonia
Finland
France
Germany
Greece
Hungary
Italy
Ireland
Malta
Latvia
Lithuania
Luxembourg
Netherlands
Portugal
Poland
Sweden
Spain
Slovakia
Industry - field of education and training
Generic programmes and qualifications not further defined
Geographical sphere
International initiative