EU Code Week Hackatons
Blended,
On Location,
Virtual Live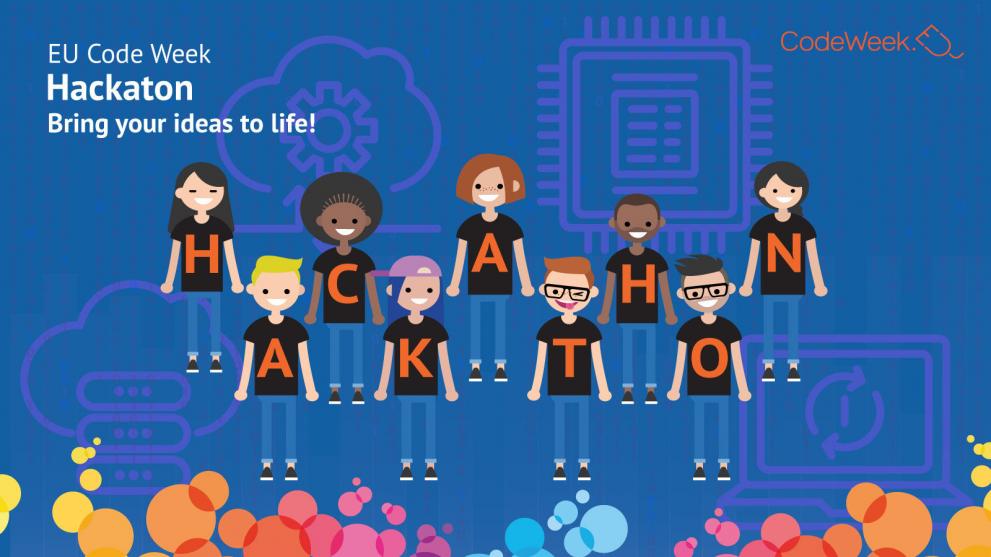 In 2021, EU Code Week brings six extraordinary hackathons to Greece, Ireland, Italy, Latvia, Romania and Slovenia. In these countries, 15-19-year-old students, in upper secondary school, are invited to form teams and use their coding skills to solve a local challenge.
After 24 hours of hacking, each team will pitch their ideas to a panel of experts who will choose the 10 finalist teams. All teams will have the same amount of time, resources, and access to mentors and expertise in order to complete the challenge, but only 10 will get the chance to continue to the next round, develop their prototype, get expert coaching and take part in the final hackathon in the autumn. Here the teams will battle it out to decide who wins cool IT gear and the chance of mentoring and coaching to further develop their prototype.
The winner in each country will also be invited to pitch their hack to a jury in Brussels during EU Code Week between 9-24 October 2021.
The following dates are forseen for the hackatons:
Romania - 17-18 April 2021;
Ireland - 26-27 April 2021;
Greece - 7-8 May 2021;
Italy - 7-8 May 2021;
Slovenia - 15-16 May 2021;
Latvia - 29-30 May 2021.
 © European Union, 1995-2021
Event Details
Target audience
Digital skills in education.
Digital technology / specialisation
Geographic scope - Country
Greece
Ireland
Italy
Latvia
Slovenia
Romania
Industry - field of education and training
Information and Communication Technologies (ICTs) not further defined
Target language
English
Greek
Irish
Italian
Latvian
Romanian
Slovenian
Geographical sphere
EU institutional initiative
Event setting
Blended
On Location
Virtual Live