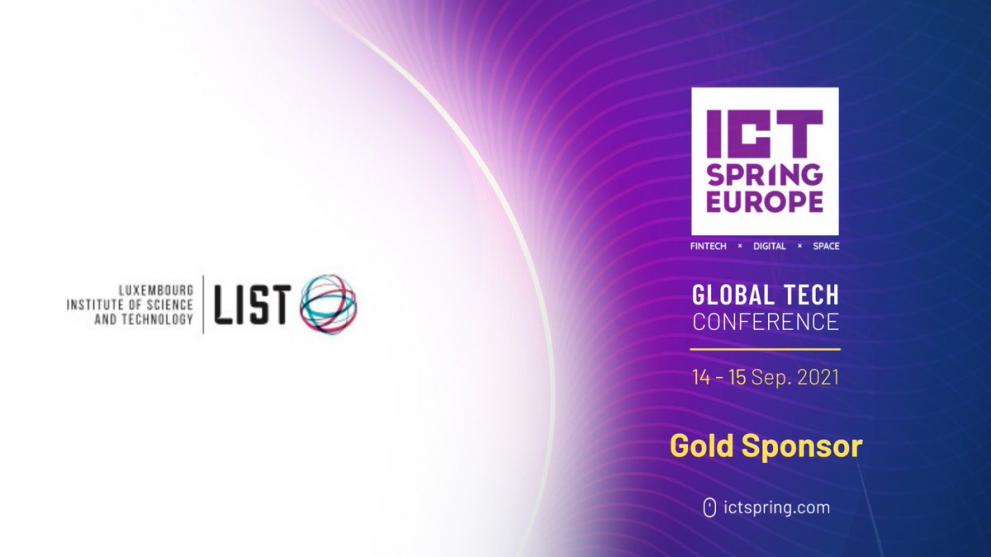 The ICT Spring Digital Week is a two-day global technological conference taking place from 14 - 15 September in Luxembourg. Thematic discussions will dive deeper into digital transformation examples and case studies, latest trends and growth and network opportunities for start-ups and small and medium sized enterprises (SMEs). This year's edition is the second one in a row. The organisers behind the event are the Luxembourg Chamber of Commerce, Enterprise Europe Network and Farvest. 
Technologies and topics 
Participants will get an opportunity to deepen their knowledge across several types of technologies and expertise fields, including: 
Digitalisation
Artificial Intelligence (AI)
FinTech
Space technologies
Innovation in the Supply Chain industry
IT Security
Organisations can also benefit from the opportunity of networking with like-minded peers and build future links and partnerships. 
Special events 
The inaugural event, 'The power of the Digital Age', will include a short keynote speech from key economic actors on the importance of digitalisation. The inauguration will be followed by Inside Startup Luxembourg who will provide an insight into Luxembourg's start-up ecosystem and its state-of-play. 
In addition, 2021 is the 6th year in which the International Matchmaking Event by b2fair takes place, through the collaborative efforts of the Luxembourg Chamber of Commerce and Enterprise Europe Network. The international exchange platform offers an opportunity for participants to meet other exhibitors and visitors - and even schedule business meetings with them. A matchmaking platform driven by AI technology will be unveiled here too. 
Registrations
Participation in the event is free of charge. Register here! 
© European Cluster Collaboration Platform 
Event Details
Target audience
Digital skills for the labour force.
Digital skills for ICT professionals and other digital experts.
Digital technology / specialisation
Geographic scope - Country
Industry - field of education and training
Inter-disciplinary programmes and qualifications involving education
Information and Communication Technologies (ICTs) not further defined
Geographical sphere
International initiative