Introduce students to app design during Code Week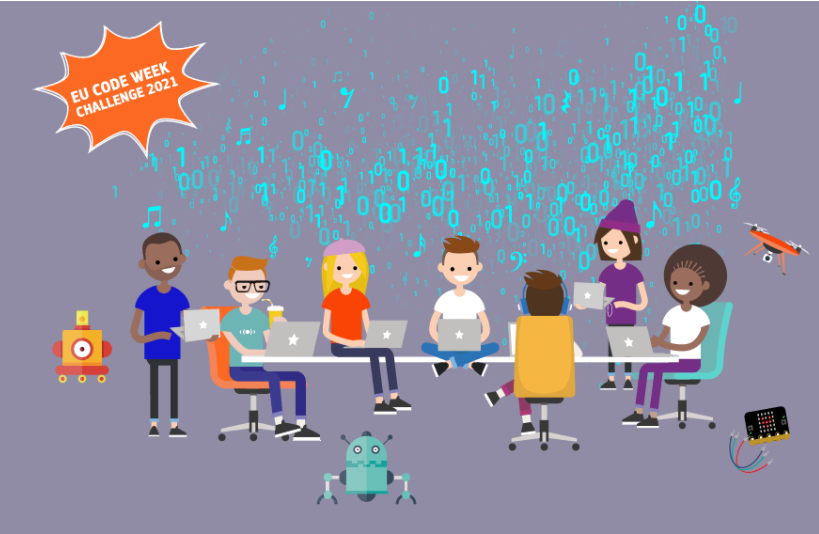 This workshop, organised in the framework of EU Code Week 2021, will show teachers and educators how to bring Inclusive App design to their classroom, with an activity perfectly suited for children between the ages of 5 and 18. The Inclusive App Design activity is part of the 2021 EU Code Week Challenges.
The aim of this one-hour workshop is to make students come up with an app idea connected to a topic they care about. Pupils will be introduced to the world of coding and web app development, by discovering how to design an app that places inclusion and accessibility at the centre of the design. Educators will learn how to introduce this activity in their classroom, and to do so, after the worskhop, educators will be able to go further with Apple's coding resources for educators and students.
Who is the workshop for?
Educators with pupils aged 5 to 18 years. App design can be applied to teach coding in any school subject, library activity, or extra-curricular topic and therefore we invite all educators, irrespectively of their field of specialisation or teaching.
Which resources will be used and who are the trainers?
The workshop will be conducted in English but the resources are available in 12 languages: English, Danish, Dutch, Finnish, French, German, Italian, Norwegian, Polish, Portuguese, Spanish and Swedish.
The workshop will see the participation of 3 experts educators in the field: Miriam Walsh, Dr. Steve Bunce, Matt Hanlon

Here you can find the link where you can register.
Event Details
Target audience
Digital skills in education.
Digital technology / specialisation
Geographic scope - Country
Austria
Belgium
Bulgaria
Cyprus
Romania
Slovenia
Croatia
Czech republic
Denmark
Estonia
Finland
France
Germany
Greece
Hungary
Italy
Ireland
Malta
Latvia
Lithuania
Luxembourg
Netherlands
Portugal
Poland
Sweden
Spain
Slovakia
Industry - field of education and training
Software and applications development and analysis
Geographical sphere
EU institutional initiative