ITASEC22 - Italian Conference on Cybersecurity
Event location
Viale dell'Astronomia 30, Rome RM, Italy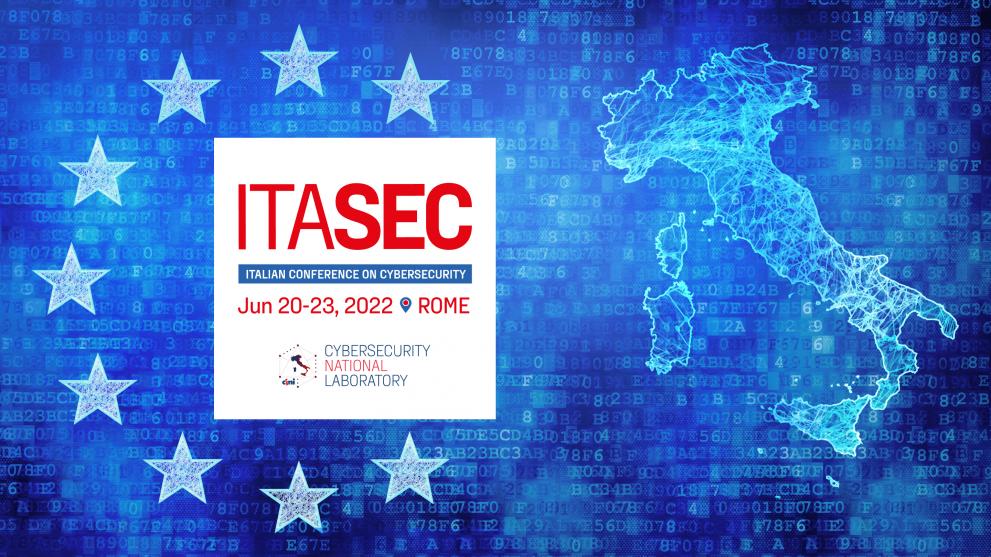 ITASEC22, the Italian Conference on Cybersecurity, gathers researchers and professionals working across the field of cybersecurity in Italy, from academia, industry, and government. ITASEC22 will feature a workshop day on 20 June, followed by the main conference on 21-23 June. 
The workshop day will host scientific and thematic workshops with specialists in advanced topics in cybersecurity and also, there will be tutorials for PhD candidates and others interested in focusing on specific topics in cybersecurity. The conference, held across three days, will feature two main tracks, a scientific and technical track, with contributions on all scientific and technical aspects of cybersecurity and a stakeholder track, which will host keynote interventions, invited speaker talks, panels and special days dedicated to the upcoming topics on cybersecurity. 
Discover the calls for both submitted articles, papers and also for workshops, here!
 
Event Details
Target audience
Digital skills for the labour force.
Digital skills for ICT professionals and other digital experts.
Digital skills for all
Digital technology / specialisation
Geographic scope - Country
Industry - field of education and training
Generic programmes and qualifications not further defined
Geographical sphere
International initiative