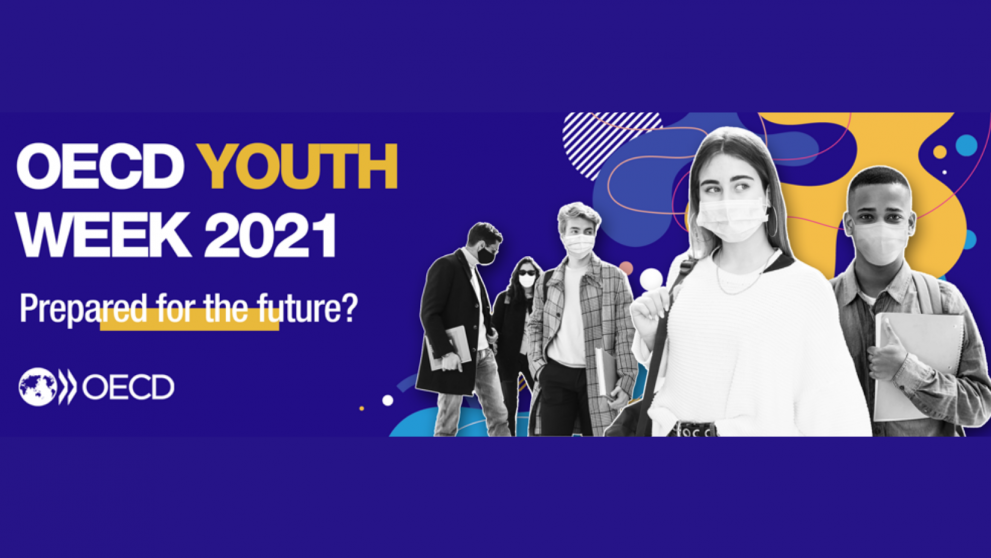 The Organisation for Economic Co-operation and Development (OECD) organises a full week of high-level discussions with international speakers on the many aspects of post-Covid life and work for the younger generations.

Acknowledging fully that the COVID-19 crisis has exacerbated the difficulties for many young people in finding a job, maintaining quality of life and getting the best out of education, the OECD Youth Week will touch also on the topic of young people from disadvantaged backgrounds, and how Covid-19 has affected their well-being and exacerbated the growing digital divide.
With an opening session with the provocative title "Prepared for the future?" this series of online conferences will deal with various topics and feature a number of workshops and a series of main events:
Youth consultation on the building blocks of the upcoming OECD Youth Recommendation
Investing in Youth 
Youth and Democracy in Times of Crisis
Stand by Youth: How can businesses mobilise young entrepreneurs for the recovery? 
Developing skills at work: Apprenticeship as an attractive pathway for youth
Getting a job: How schools can help students develop recruitment skills 
What Generation Z thinks about school, the curriculum and their future
From City Halls to City Streets: How Local Leaders and Practitioners are Helping Young People in the COVID-19 Era?
All the sessions are recorded and will be available for viewing. 
@ Organisation for Economic Co-operation and Development (OECD)
Event Details
Target audience
Digital skills for the labour force.
Digital skills in education.
Digital skills for all
Digital technology / specialisation
Geographic scope - Country
Austria
Belgium
Bulgaria
Cyprus
Romania
Slovenia
Croatia
Czech republic
Denmark
Estonia
Finland
France
Germany
Greece
Hungary
Italy
Ireland
Malta
Latvia
Lithuania
Luxembourg
Netherlands
Portugal
Poland
Sweden
Spain
Slovakia
Albania
Belarus
Bosnia and Herzegovina
Canada
Iceland
Israel
Japan
Kosovo
Montenegro
Morocco
North Macedonia
Norway
Serbia
Switzerland
South Korea
Russia
Tunisia
Turkey
Ukraine
United Kingdom
USA
Industry - field of education and training
Generic programmes and qualifications not further defined
Geographical sphere
International initiative