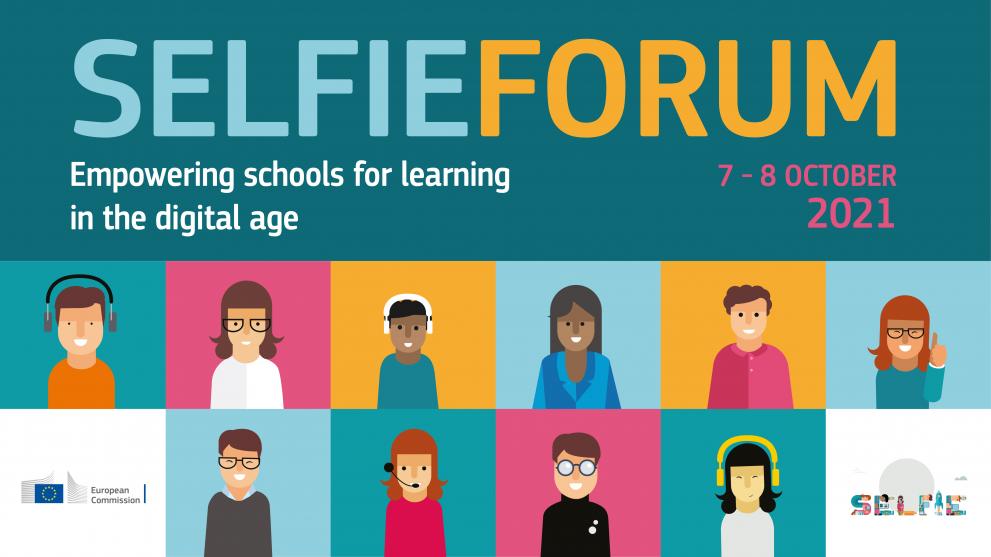 TheSELFIE tool is an initiative of the European Commission to support primary and secondary schools to develop their digital strategy, putting school leaders, teachers and students together to create a unique learning community. The project was launched in 2018, based on the European Digital Competence Framework for Organisations and after 2 and a half years has more than 1.5 million users from 82 countries.
The second SELFIE Forum will take place on 7-8 October 2021 and will welcome school leaders, teachers, students, trainers, national coordinators, policy makers, researchers, practitioners and future potential users. Plenary sessions of the online event will be live-streamed.
The Forum will bring together the educational community, the users and those involved in SELFIE to share their experiences and examples of good practices. Groups will also reflect on how the tool might be improved, and on and critical aspects of digital education in the context of blended learning and teachers as designers of their professional development.
As a high-level event, Commissioner Mariya Gabriel, responsible for Innovation, Research, Culture, Education and Youth, and Commissioner Nicolas Schmit, responsible for Jobs and Social Rights will both participate.
© SELFIE Forum 2021
Event Details
Target audience
Digital skills in education.
Digital technology / specialisation
Geographic scope - Country
Austria
Belgium
Bulgaria
Cyprus
Romania
Slovenia
Croatia
Czech republic
Denmark
Estonia
Finland
France
Germany
Greece
Hungary
Italy
Ireland
Malta
Latvia
Lithuania
Luxembourg
Netherlands
Portugal
Poland
Sweden
Spain
Slovakia
Industry - field of education and training
Information and Communication Technologies (ICTs) not further defined
Geographical sphere
EU institutional initiative