TOURBIT Deep Dive Session - Cybersecurity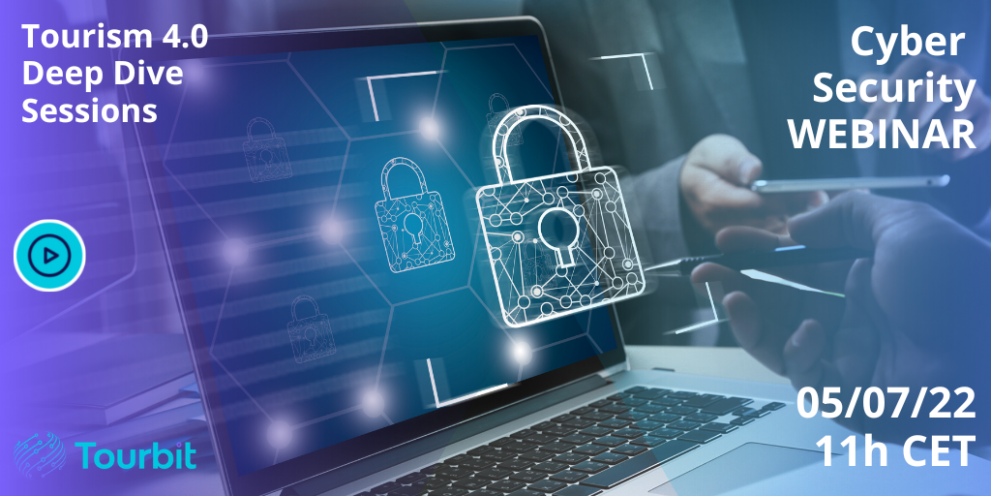 In this webinar, the EU funded Tourbit project will explore an introduction to Cyber security for tourism SMEs with practical examples to solidify the explanations of the uses of cybersecurity for SMEs.
For SMEs, cybersecurity is a fundamental must, as customers information and other data must be secured according to regulations, not only to make sure not to lose or leak any data, but to also make sure that the customers feels safe and comfortable when using a service or buying a product from a business online. This becomes critically important in customer communication where personal data is involved for payment channels and other financial transactions.
Discover the full agenda and register online.
© Tourbit
Event Details
Target audience
Digital skills for the labour force.
Digital skills for all
Digital technology / specialisation
Digital skill level
Basic
Intermediate
Advanced
Digital Expert
Geographic scope - Country
Austria
Belgium
Bulgaria
Cyprus
Romania
Slovenia
Croatia
Czech republic
Denmark
Estonia
Finland
France
Germany
Greece
Hungary
Italy
Ireland
Malta
Latvia
Lithuania
Luxembourg
Netherlands
Portugal
Poland
Sweden
Spain
Slovakia
Industry - field of education and training
Generic programmes and qualifications not further defined
Type of initiative
Local initiative