European Software Skills Alliance (ESSA) project kicks off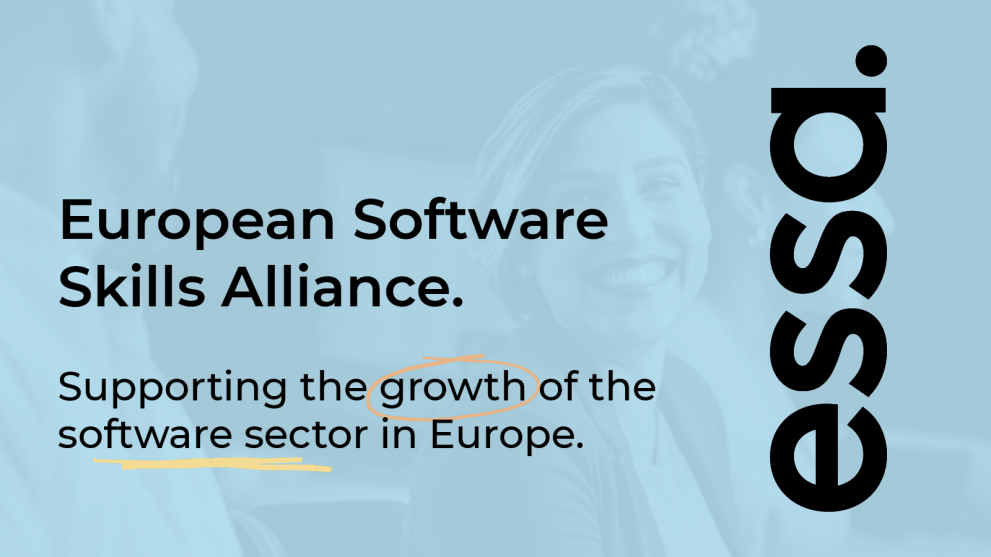 In response to the European Commission's call on tackling the digital skills gap in Europe, the Erasmus+ European Software Skills Alliance (ESSA) project has been kicked off.
With digital developments taking place, there is a growing need for employees to be equipped with the digital skills to cope with emerging technologies. The 4-year project will form a new Software Skills Strategy and Vocational Educational and Training (VET) curriculum for Europe and will ensure that the strategy meets the needs of the industry now and in the future, allowing for further advancement in the process. ESSA's strategy will be informed by the needs of employers, ascertained through extensive needs analysis to ensure that VET courses and work-based initiatives are effective in upskilling and reskilling European citizens.
Currently, the needs of employers cannot be met with the systems in place, therefore, ESSA will develop new mechanisms to ensure the strategy is rolled out across Europe, to advance digital and ICT professional skills in software services. Additionally, a European Software Skills Community will be created to facilitate a hub for expert reviews and the exchange of ideas and best practices across the software sector and VET community.
Discover the European Software Skills Alliance website soon.
© European Software Skills Alliance
News details
Digital technology / specialisation
Digital skill level
Basic
Intermediate
Advanced
Digital Expert
Geographic scope - Country
Austria
Belgium
Bulgaria
Cyprus
Romania
Slovenia
Croatia
Czech republic
Denmark
Estonia
Finland
France
Germany
Greece
Hungary
Italy
Ireland
Malta
Latvia
Lithuania
Luxembourg
Netherlands
Portugal
Poland
Sweden
Spain
Slovakia
Type of initiative
EU institutional initiative