Fit4Internet presented the Digital Skills Barometer results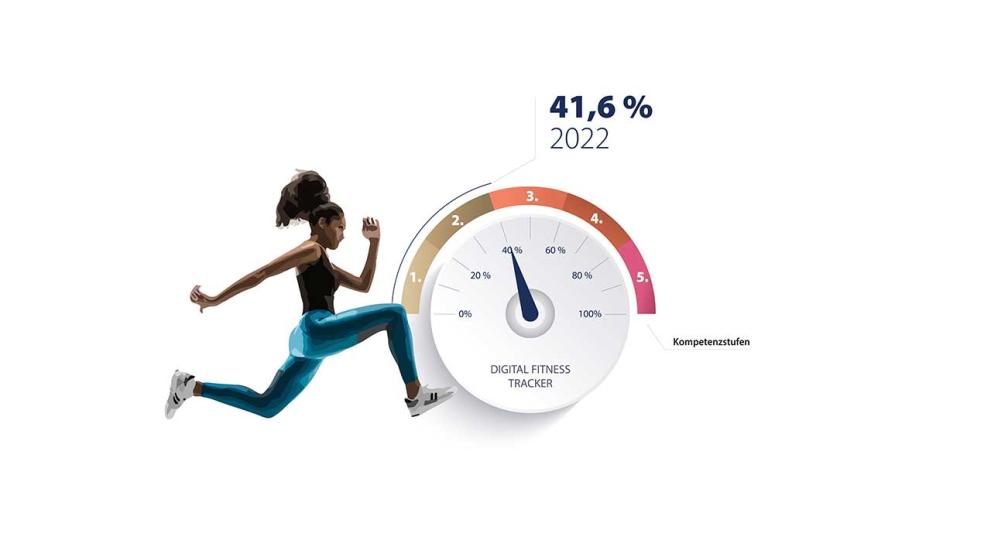 Fit4internet (f4i), in cooperation with Accenture and the State Secretariat for Digitization and Telecommunications in the Federal Ministry of Finance, presented in October 2022, the results of the Digital Skills Barometer. They carried out the first survey in Austria, which provides a representative and sound picture of Austrians' digitalisation state.
The results show how it is about the digital fitness of the Austrian population and provide a detailed picture of the level of digitalisation and digital skills in Austria. They thus provide an appropriate basis for the next steps in capacity building.
Main findings of the study
Digital fitness is misjudged: the results show that self-assessment questions or questions about usage habits are not sufficient to determine the actual digital skills of Austrians. In general, one's digital fitness is overestimated.
Exercise is a prerequisite for digital performance: as in sports, it is not enough to deal with digital developments and applications only a few times in the digital world. To build a sound condition and to stay fit, it is necessary to keep up-to-date practice.
A high level of education is digitally fit: formal education correlates with digital competence. The higher the level of formal education, the higher the average digital fitness and the more realistic self-assessment of your digital skills. Formally better-educated people recognise their knowledge gaps more easily and are more likely to develop on digital issues.
The gender gap requires attention: women not only value their digital skills less than men but also achieve lower fitness levels than men. At the same time, home office equipment by employers is worse for women than for men. Many argue in favour of promoting women's digital literacy through awareness-raising, conditional training and equipment.
Austrians learn informally: digital skills are, according to the European Commission, among the eight key competencies for 'lifelong learning, but only 10.4 % of the population aged between 15 and 74 years of age participates in equivalent courses or training on an annual average basis. Learning realities for the digital world are rather informal: Almost 70 % of digital skills are built through individual trials, internet platforms, and forums.
The Digital Skills Barometer is the first representative analysis that captured digital skills in Austria based on the "Digital Competence Framework for Austria - DigComp 2.2 AT". The skills model helps to classify digital skills and make them comparable.
Following the presentation of the results of the Digital Skills Barometer, fit4internet was invited by the Federal Ministry of Labour and Economy to present the results of the 2022 Skills Barometer to the 'Council of New Works. 
Read more about the press conference and the main results of the Digital Skills Barometer.
© f4i
News details
Digital technology / specialisation
Geographic scope - Country
Geographical sphere
National initiative