Individual Learning Accounts and Microcredentials: two new European Commission proposals to support upskilling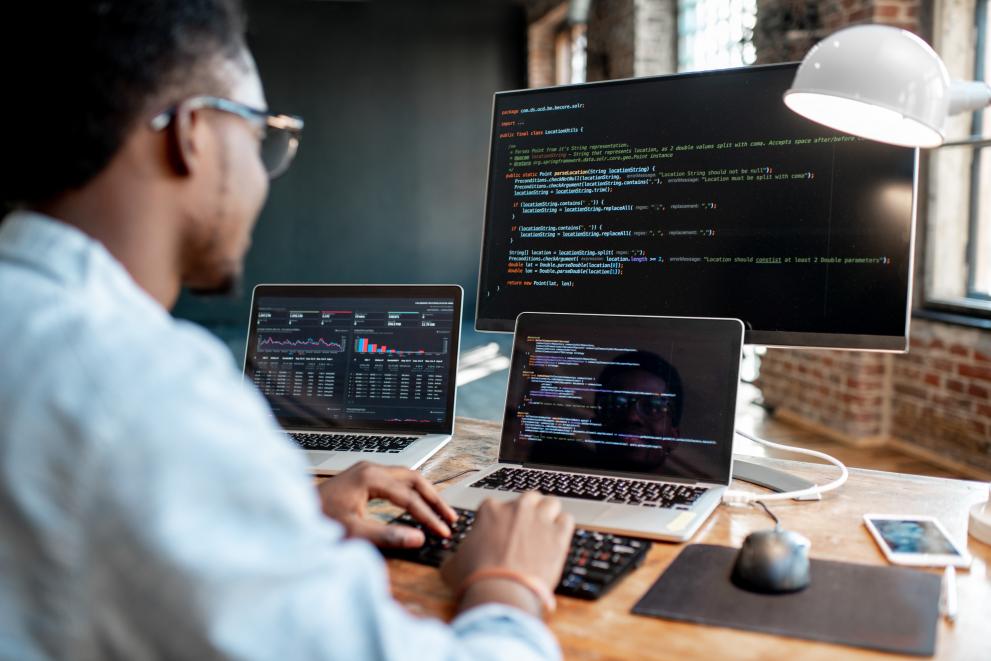 How can Europe reach the Digital Decade goals in terms of digital skills, considering the reality that training, especially for people who are already past their initial education, requires often too much time and financial resources, and is therefore not accessible for everyone?
This is the question at the base of the two new proposals adopted by the European Commission on December 10th: to solve the issue and guarantee that Europeans are able to upskill their digital (and not only) competencies and that they are able at the same time to certify them, the two proposals adopted today on individual learning accounts (ILA) and on micro-credentials will help tackle these challenges by opening up more opportunities for people to find learning offers and employment opportunities. But what are Individual Learning Accounts and Micro-credentials?
 
Individual Learning Accounts
ILAs are virtual skills wallets, established by national authorities, for every person of working age. This includes the employed, self-employed, those in atypical forms of work, and the unemployed and people outside the labour force.
As part of the proposal, national authorities would ensure adequate annual provision of individual training entitlements to these accounts, with higher amounts for people most in need of training. People would be able to accumulate these entitlements and use them throughout their career. This would allow people to embark on longer or more costly training or to train in order to update or complete their skillsets and in response to emerging skills needs in the labour market.

Micro-credentials
Micro-credentials certify the learning outcomes following a small learning experience (e.g. a short course or training). They offer a flexible, targeted way to help people develop the knowledge, skills and competences they need for their personal and professional development.
Micro-credentials are already widely used in many education and training sectors, professions and labour markets. The aim of the Commission's proposal is to establish a European approach that gives a common definition for micro-credentials, provides common standards, and improves recognition across borders. Micro-credentials can support targeted, flexible upskilling and reskilling to meet new and emerging needs in society and the labour market. Given their flexibility, these can be designed and delivered by a variety of providers in many different settings.
Micro-credentials can be used as part of targeted measures to support labour market activation and inclusion: they are for everyone, regardless of age, employment or education level.
The Commission proposal seeks to make micro-credentials work across institutions, businesses, sectors and borders. To that end, Member States should agree on:
a common definition of micro-credentials;
standard elements for their description; and
key principles for their design and issuance.
The aim is to ensure that micro-credentials are of high quality and issued in a transparent way to build trust in what they certify. This should support the use of micro-credentials by learners, workers and job seekers who can benefit from them. The proposal also introduces recommendations on micro-credentials in education and training and in labour markets policies. This should enable people to learn new or additional skills in a tailored way, inclusive for all. The European approach to micro-credentials is a key flagship to achieve a European Education Area by 2025. They can be part of the learning offer included in individual learning accounts.
 
© rh2010 - stock.adobe.com
News details
Digital technology / specialisation
Geographic scope - Country
Austria
Belgium
Bulgaria
Cyprus
Romania
Slovenia
Croatia
Czech republic
Denmark
Estonia
Finland
France
Germany
Greece
Hungary
Italy
Ireland
Malta
Latvia
Lithuania
Luxembourg
Netherlands
Portugal
Poland
Sweden
Spain
Slovakia
Geographical sphere
EU institutional initiative