OECD Skills Outlook 2021: why lifelong learning is essential for modern society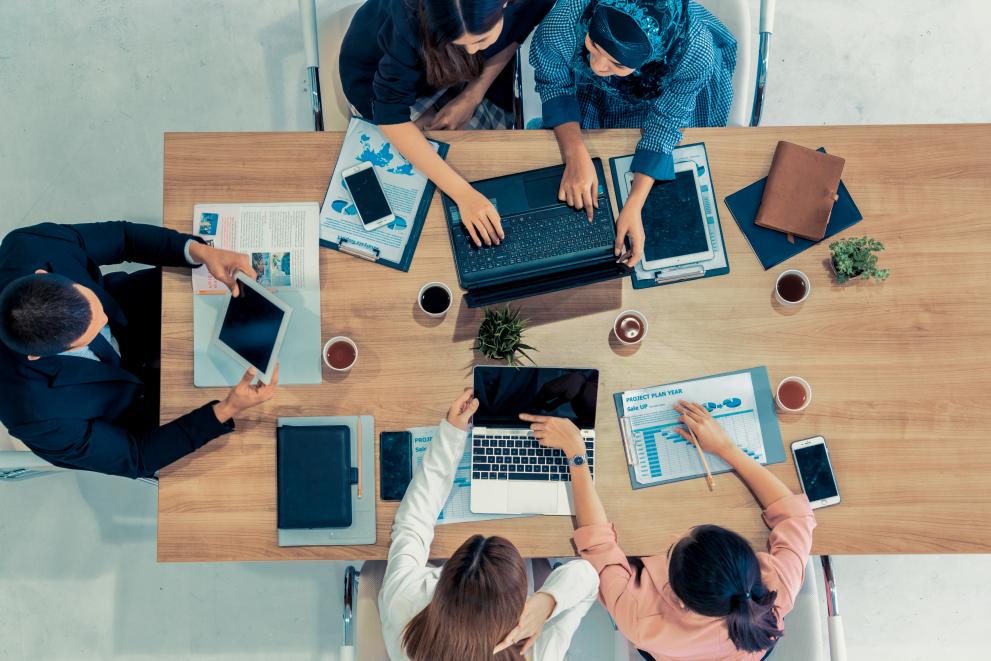 The Organisation for Economic Cooperation and Development (OECD) has released its Skills Outlook 2021: Learning for Life. The report assesses the essential nature of skills in the modern world, particularly in light of the Covid-19 pandemic, and the need to adapt to a fast-changing global environment. The report also has the goal of informing and empowering individuals to actively participate in lifelong learning, utilising government support to ensure they can keep up with digitalisation, environmental and technological changes, among other innovations.
Why focus on lifelong learning?
The rapid evolution of technology has created a continual need for lifelong learning and upskilling. Digital skills and knowledge are among desired criteria for different job vacancies. This brings over new opprtunities for workers and jobs seekers, but at the same time require more digital competences to undertake these jobs. Lifelong learning is an approach that needs to take precedence for citizens to be able to move with the job market and keep up with the digital transformation. Building a solid foundation with transferable skills learnt across many environments will encourage and perpetuate a cycle of lifelong learning, creating an economy of adaptable workers that can take on current and future roles. The share of the population across OECD countries aged 50 or over is expected to increase from 37% in 2020, to 45% in 2050, inevitably leading to an increase in retirement age and thus the need for lifelong learning to become a widely adopted approach to personal and professional development.
Approaches to lifelong learning
In order to design effective skills policies, learning needs to be looked at not only from a lifelong perspective, but also 'lifewide'. This entails looking at education not only in more formal institutions such as schools and universities, but also non-formal learning settings such as on-the-job training, and informal learning, for instance, from coworkers. In focusing on both the length and scope of learning, openness and willingness to participate will grow, given the greater number of approaches to skills development. Creating more opportunities to learn also mitigates the risk of socio-economic factors playing a role in reducing the number of participants in lifelong learning.
Efficient skills development requires clear planning and opportunities for foundational learning across different sectors. Indeed, strong collaboration is needed across industries to ensure successful lifelong learning policies will be in place. At the government level, this includes strategic planning and providing resources to local and central governments. This will also mean developing comprehensive education, social welfare, and economic policies. Collaboration is also needed between the public, private and civic sectors, in order to promote learning in different environmentsa dn make it accessible and inclusive to all.
The long-term impact of lifelong learning for students
Becoming a lifelong learner is most effective when started in infancy, given that it is a cumulative process designed to build continuously upon foundational knowledge. Additionally, a disposition and openness towards engaging in learning throughout life is more likely to develop in one's early years; early education and compulsory schooling are critical aspects in successful lifelong learning, as building a strong foundation here creates a higher chance of developing a strong lifelong learning attitude (LLLA).
Because nurturing a positive attitude to lifelong learning begins early, teachers, school systems and overarching educational policies play a big role in how open to and prepared for lifelong learning the next generations of students will be. Indeed, research has demonstrated that policies aimed at improving lifelong learning among adolescents narrowed the gap in educational achievements achieved at 16, reducing future disparities. There is a clear long-term impact between the level of willingness to participate in lifelong learning, and the skills developed at an early age at school, thus the importance of teaching and curricula are instrumental for ensuring students reap the benefits of education and seek learning opportunities later in life.
Skills in turbulent times
The Covid-19 pandemic induced shocks to labour markets and societies across the world, creating an inherent and insistent need for skilled, adaptable workers – not only for the sake of the economy but for individuals themselves. Greater development of skills can lead to greater personal security in times of turbulence, as even if an individual's current job is lost, being able to quickly adapt to the needs of the job market is a crucial asset. The surge in vacancies that required employees to work remotely highlighted this need for skilled individuals who have the capacity to learn to work in this way, should they have not already done so. Shifts in the labour market during the pandemic meant organisations found it hard to find skilled professionals to fill gaps; of couse, though who have been actively learning and boosting their skills since leaving compulsory education are more likely to be a in a position to take on these roles. This applies not only to the Covid-19 pandemic, but any future turbulent times.
Developed skills provide adults with a more positive outlook should a disruptive global event take place, and those in the teaching profession and working in education systems will be better prepared to lead courses online or through different mediums, in turn ensuring that students' learning is not, or is at least only minimally, impeded by disruption. The pandemic has shown that there is variation in learning gains between countries, and needing to adapt so abruptly to a system of distanced learning was a challenge very few were prepared for. Having skills is therefore an invaluable trait, as individuals can adapt to different circumstances and more quickly pick up new skills or knowledge, compared with counterparts who may be less predisposed to skills development and learning.
Skills development and lifelong learning will ultimately provide many individuals with a greater sense of security – for instance, the pandemic shone a spotlight on digital skills, and how rapidly the need for these can be heightened. A positive disposition towards learning throughout one's life therefore rests on a strong foundation of cognitive development in education, in turn leading to openness to lifelong learning and subsequently creating more opportunities for any individual.
© Blue Planet Studio - stock.adobe.com
News details
Digital technology / specialisation
Geographic scope - Country
Austria
Belgium
Bulgaria
Cyprus
Romania
Slovenia
Croatia
Czech republic
Denmark
Estonia
Finland
France
Germany
Greece
Hungary
Italy
Ireland
Malta
Latvia
Lithuania
Luxembourg
Netherlands
Portugal
Poland
Sweden
Spain
Slovakia
Albania
Belarus
Bosnia and Herzegovina
Canada
Iceland
Israel
Japan
Kosovo
Montenegro
Morocco
North Macedonia
Norway
Serbia
Switzerland
South Korea
Russia
Tunisia
Turkey
Ukraine
United Kingdom
USA
Geographical sphere
International initiative