Safer Internet Day 2022 is approaching, join in!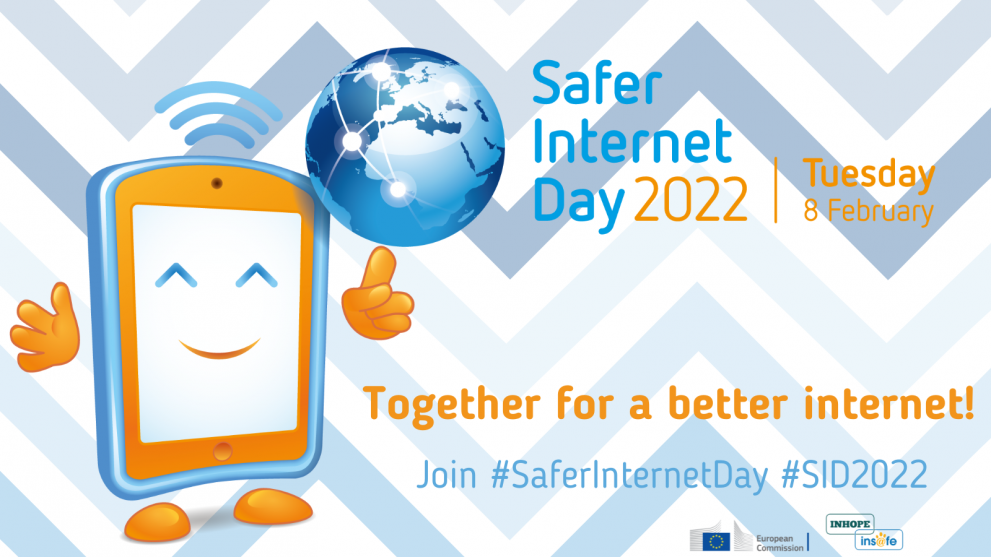 This year Safer Internet Day will be celebrated on Tuesday 8 February 2022 - once again with many actions taking place all over the planet.
The 2022 edition, the 19th of the event, has the theme "Together for a better internet" and will involve many stakeholders from all over the world, all united to make the internet a safer and better place for all, and especially for children and young people.
The Safer Internet Day Campaign has a global reach that goes far beyond the many initiatives that will take place on 8 February. Over the years, in fact, Safer Internet Day has become a landmark event in the online safety calendar. Starting as an initiative of the EU SafeBorders project in 2004 and taken up by the Insafe network as one of its earliest actions in 2005, now Safer Internet Day has grown beyond its traditional geographic zone and is celebrated in around 200 countries and territories across the globe, and reaches millions of people worldwide.
Get involved for a safer and better internet
Find out how you can get involved and support the campaign, not just during Safer Internet Day but all year round - and check out the vast range of resources and assets to the right to help you celebrate the day. From youngsters to parents or carers, as teachers or educators, or whether you are a policy maker or you represent an organisation or industry, everyone has a role to play in creating and maintaining a better online world.
Check out the gallery of resources available on the website of the event to find out how you can help celebrate Safer Internet Day in your school, organisation or home, and get involved to promote a safer and better internet!
During the celebration, be sure also to check Facebook, Twitter, LinkedIn and TikTok profiles of the event, and review the #SaferInternetDay and #SID2022 hashtags to see the discussions taking place.
News details
Digital technology / specialisation
Geographic scope - Country
Austria
Belgium
Bulgaria
Cyprus
Romania
Slovenia
Croatia
Czech republic
Denmark
Estonia
Finland
France
Germany
Greece
Hungary
Italy
Ireland
Malta
Latvia
Lithuania
Luxembourg
Netherlands
Portugal
Poland
Sweden
Spain
Slovakia
Albania
Belarus
Bosnia and Herzegovina
Canada
Iceland
Israel
Japan
Kosovo
Montenegro
Morocco
North Macedonia
Norway
Serbia
Switzerland
South Korea
Russia
Tunisia
Turkey
Ukraine
United Kingdom
USA
Geographical sphere
EU institutional initiative