Team Germany wins the 7th European Cybersecurity Challenge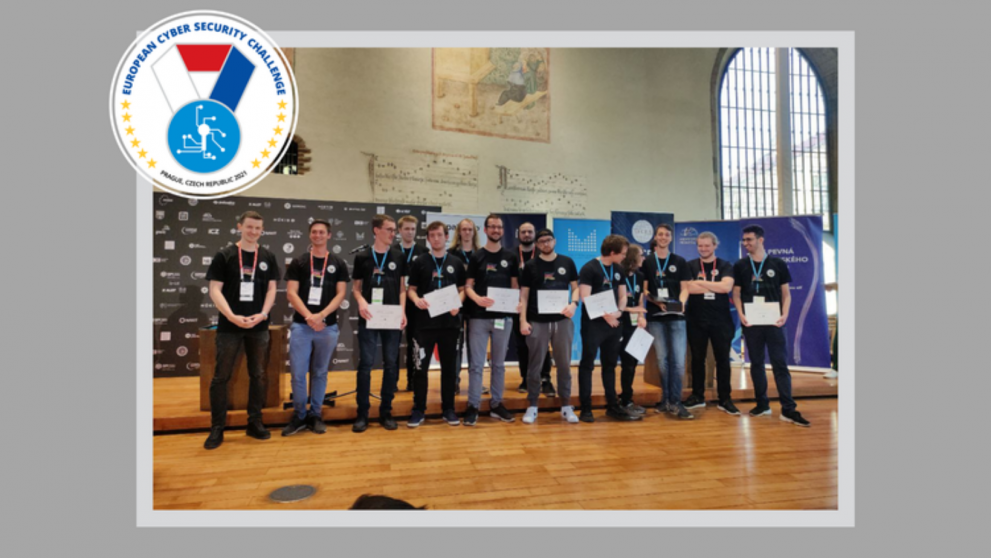 The European Union Agency for Cybersecurity (ENISA) organised the 7th edition of the European Cybersecurity Challenge (ECSC), this year in the city of Prague, Czech Republic, as part of the initiatives for Cybersecurity Month.

The European finals too place from 28th September to 1st October and were supported by a number of partners: the Czech Ministry of Defence, Ministry of Foreign Affairs, Ministry of Labour and Social Affairs and the Ministry of Education. The Director General of the Directorate General for Informatics (DIGIT) at the European Commission, Mr Mario Campolargo, presented the awards to the winning teams, Germany first prize, followed by Poland and Italy.

The three finalist teams had a strong competition: 271 participants and 163 contestants coming from 19 countries, including both EU Member States and EFTA countries, among which Austria, Belgium, Cyprus, Denmark, France, Germany, Greece, Ireland, Italy, Malta, The Netherlands, Poland, Portugal, Romania, Slovenia, Spain and Switzerland, plus Canada and Slovakia as guests and Norway and Estonia as observers.

Crypto puzzles and reverse engineering to test the Cybersecurity teams

What is exactly the ECSC? ENISA, the organising institution, describes it as an annual exercise and a platform for young cyber talents across Europe to gather and engage in networking over a unique opportunity to experience cooperation in trying to resolve a cybersecurity problem.

It is also an incentive for future cybersecurity professionals to test themselves: the participants had to solve security-related challenges from domains such as web and mobile security, crypto puzzles, reverse engineering, forensics to test their abilities and challenge their different cybersecurity-related skills in escape rooms, and this year for the first time collaboration between teams was introduced, to work together on one activity. 

In 2022, ENISA will organise the first International Cybersecurity Challenge in Athens, Greece. 
© ENISA 
News details
Digital technology / specialisation
Geographic scope - Country
Austria
Belgium
Bulgaria
Cyprus
Romania
Slovenia
Croatia
Czech republic
Denmark
Estonia
Finland
France
Germany
Greece
Hungary
Italy
Ireland
Malta
Latvia
Lithuania
Luxembourg
Netherlands
Portugal
Poland
Sweden
Spain
Slovakia
Geographical sphere
EU institutional initiative