WOMEN4IT annual awards were presented in Latvia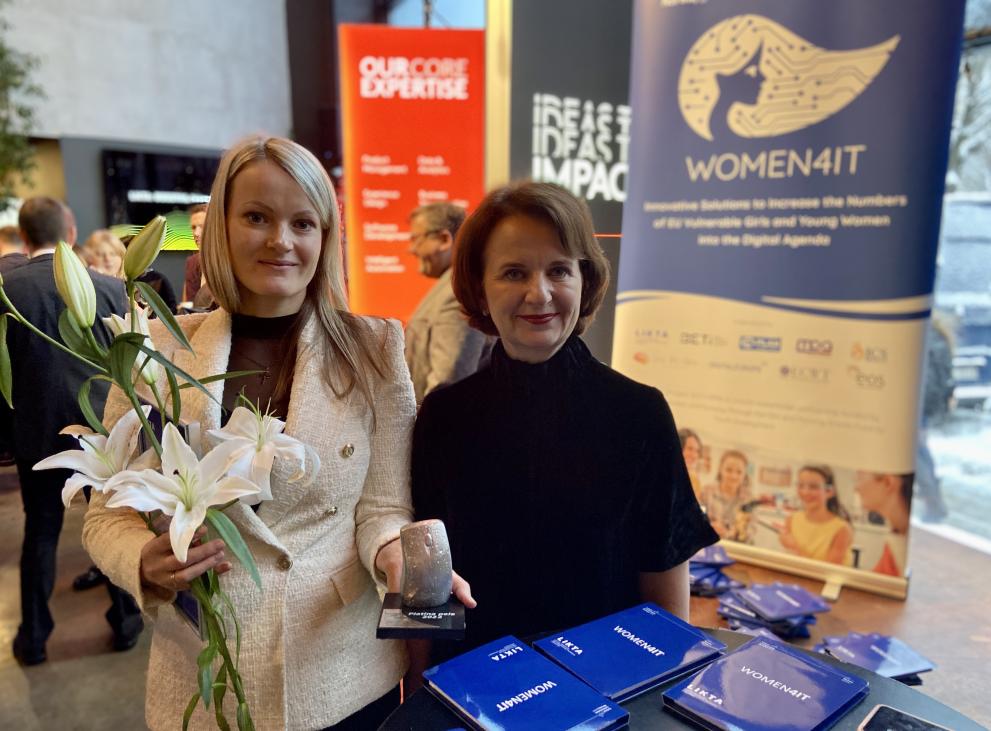 On December 7 of this year, the annual awards of the ICT industry were presented for the fifteenth year, at the annual conference of the Latvian Information and Communication Technologies Association (LIKTA) "Digital Essentials 2023", which brought together over 100 face-to-face participants and more than 1000 viewers online.
For the first time, LIKTA, in cooperation with Riga TechGirls and the Women4IT project, presented an award in the category - "Women for IT - Promotion of women's involvement in digital jobs and IT". Among the finalists - "If PC Insurance AS Latvia", "Mitigate" and "Accenture", the award was won by "Accenture" for actively involving women in the ICT industry and organizing the "She Goes Tech" educational program.
IT specialists play a key role in any company's Digital transformation. One of the ways to increase the number of specialists in the industry is to involve more women in tech. It is difficult to start your career in tech without prior knowledge, so training plays a crucial role. The program "She goes tech" is one of the first ones in Latvia, which gives women the opportunity to acquire the necessary skills for further studies, and to launch their careers in ICT.
The Latvian National ICT award in the category "Women for IT - Promoting the involvement of women in digital jobs and IT" aims to highlight organizations that promote and support a stronger presence of women in the field of ICT. The award in this category was announced in cooperation with the  Riga TechGirls, which promotes the involvement of women in the IT industry daily by organizing training and various support events for women who want to start a career in the IT field, and the Women4IT project, which is an international partnership project funded by Iceland, Liechtenstein, and Norway through the EEA and Norway Grants Fund for Youth Employment, aiming to promote the involvement of young women in ICT professions and digital jobs.
To find out more about the project and its initiatives, visit the website here.
© LITKA
News details
Digital technology / specialisation
Geographic scope - Country
Geographical sphere
National initiative