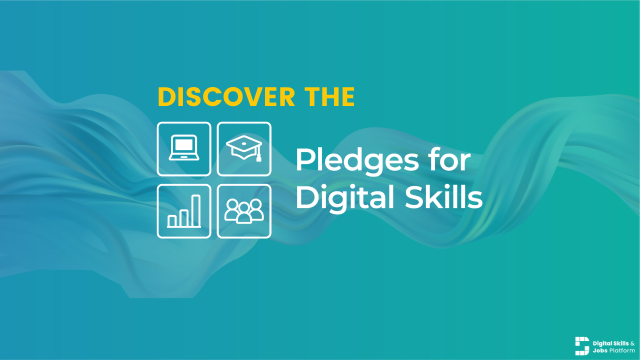 The Digital Skills & Jobs Platform is the new home of the Pledges for digital skills! Discover our new features and become a pledger for digital skills, joining a community of European changemakers, all striving to be at the forefront of an exciting new digital future for Europe.
What people are saying about digital skills
Upcoming events
Upcoming
E6k - Square Des Martyrs 1, 6000 Charleroi, Belgium
Community activities
Dear network, I am sharing with you an interesting event call for young people your work with. Would you be interested in an informal...
Partner with fellow Pledgers and join forces to pave the way for a strong Digital Europe! About: The Digital Skills and Jobs Platform is the...
What is the Digital Skills and Jobs Platform
DSJP is for anyone who is interested in digital skills. It provides open access to high quality information, training and support to help users advance their knowledge, further their careers, and add value to their organisation.