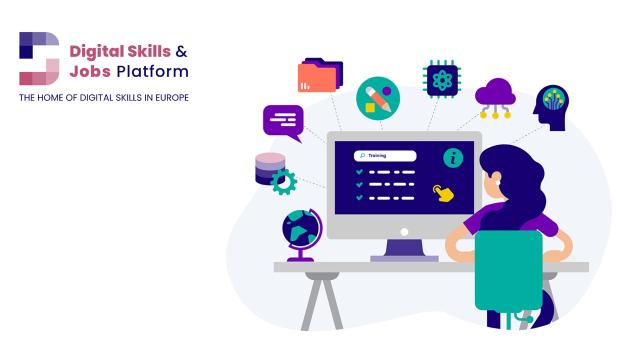 Looking for ways to improve your digital skills this summer? We did the research, so you don't have to. Check out our 5 tips to do so, and dive into some of the best training content the Digital Skills & Jobs Platform (and Europe) can offer. 
Upcoming events
Upcoming
European Parliament, 1047 Brussels, Belgium
Community activities
Hello! I want to share with you the following Project. We are looking for Training Organizations willing to join the platform (it is free...
Article by Johann Mifsud, Executive at eSkills Malta Foundation In organisations, commercial and not, some tasks are repetitive in nature...
What is the Digital Skills and Jobs Platform
DSJP is for anyone who is interested in digital skills. It provides open access to high quality information, training and support to help users advance their knowledge, further their careers, and add value to their organisation.
What people are saying about digital skills