EU Code Week 2021 in Malta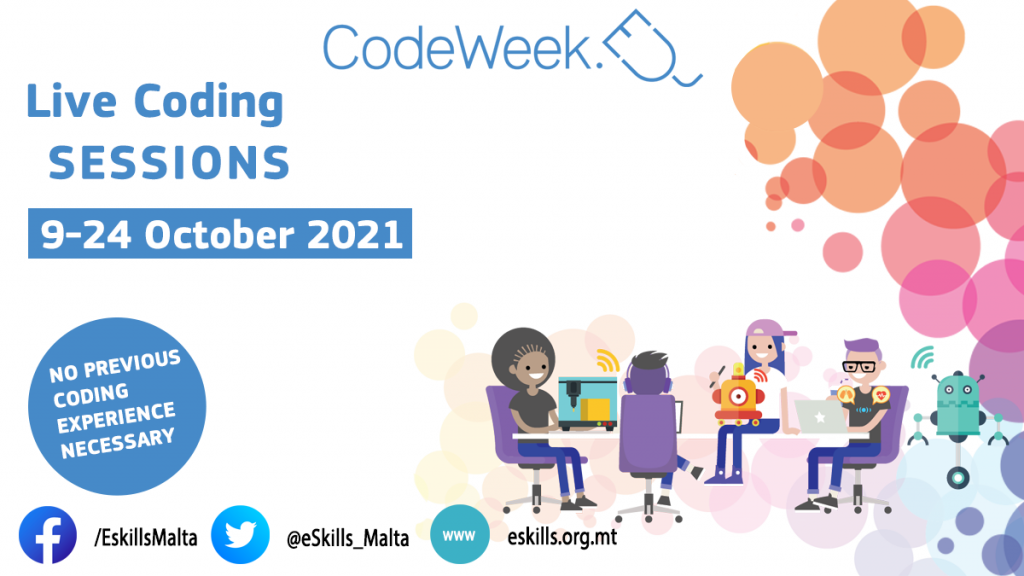 EU Code Week is a grassroots initiative which aims to bring coding and digital literacy to everybody in a fun and engaging way. 
The eSkills Malta Foundation is once again coordinating the EU Code Week initiatives in Malta. This year Code Week will be held between the 9th and 24th October 2021 all sessions will be held online.  
Once again we are looking forward to your participation in the EU Code Week. As in previous years, participation would be FREE and there are no prerequisites and everyone is invited to attend. ​​