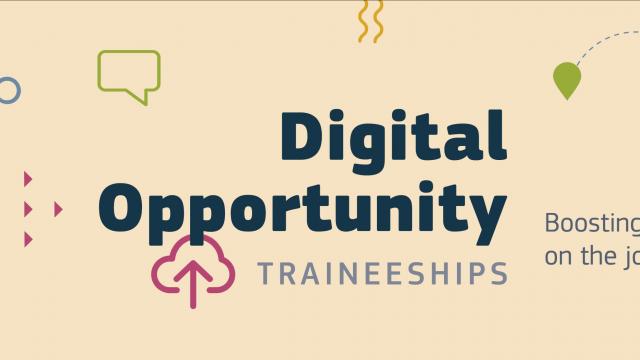 The Digital Opportunity Traineeship findings from the period between 2018 and 2020 have been established. They highlight the number of sent and received students across Europe, the gender balance of trainees, and the types of organisations involved, among other key figures.
Upcoming events
Upcoming
Vyskočilova 1561/4a, 140 00 Prague, Czechia
Upcoming
Musikhuset Aarhus, Thomas Jensens Allé, 8000 Aarhus C, Denmark
Community activities
New Funding Opportunities for Digital Skills Projects In order to reach the ambitious Digital Decade targets and fast track Europe's...
Digitalisation creates new possibilities for education, especially when the Covid-19 pandemic has forced schools to go digital. What are...
What is the Digital Skills and Jobs Platform
DSJP is for anyone who is interested in digital skills. It provides open access to high quality information, training and support to help users advance their knowledge, further their careers, and add value to their organisation.
What people are saying about digital skills