Chips Act workshop - How to Reverse the Semiconductors Skills Shortage?
Event location
Rue de la Loi 51, 1000 Brussels, Belgium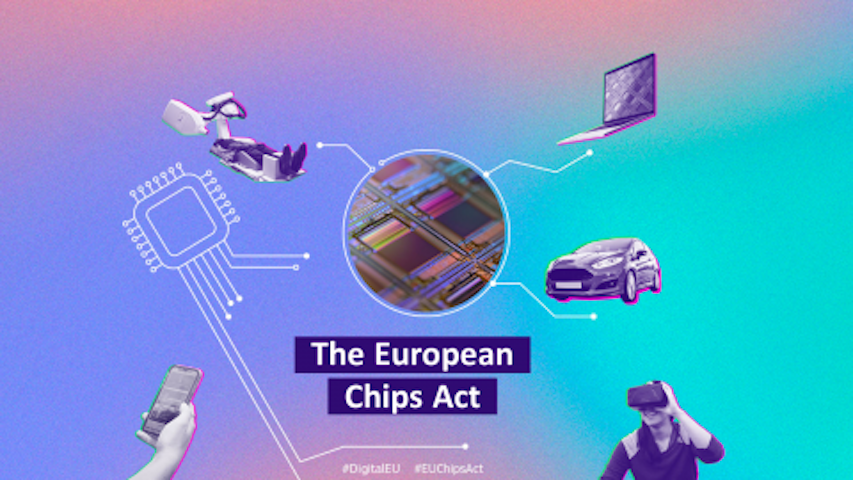 Europe is facing a skills and talent challenge in the area of semiconductors with the number of open vacancies for engineers and trained technicians remaining very high. This fast-paced industry will require constant reskilling and upskilling of an ageing labour force. This sector needs to attract STEM graduates but it regularly scores lower than other sectors when it comes to workplace attractiveness and gender balance.
This four-hour session aims to foster a dialogue between stakeholders from the industry, academia, and other relevant institutions dealing with skills in semiconductors, and the Member States and the Commission. The aim is to define what is needed to boost the acquisition and development of semiconductors skills in Europe which is one of the five key objectives of the European Chips Act. This workshop is organised by the EC Microelectronics Team, the Pact for Skills for Microelectronics, and SEMI Europe.
The workshop will include panel discussions, presentations from current initiatives and outcomes as well as interactive breakout sessions to map how a difference can be made. Pending confirmation, parts of this event will be held online.
Registration is required for this event.
Ⓒ European Commission
Event Details
Target audience
Digital skills for ICT professionals and other digital experts.
Digital technology / specialisation
Geographic scope - Country
Austria
Belgium
Bulgaria
Cyprus
Romania
Slovenia
Croatia
Czech republic
Denmark
Estonia
Finland
France
Germany
Greece
Hungary
Italy
Ireland
Malta
Latvia
Lithuania
Luxembourg
Netherlands
Portugal
Poland
Sweden
Spain
Slovakia
Industry - field of education and training
Information and communication technologies not elsewhere classified
Geographical sphere
EU institutional initiative