Making Skills Count - Conference
Event location
SQUARE Brussels Convention Centre Mont des Arts, 1000 Brussels, Belgium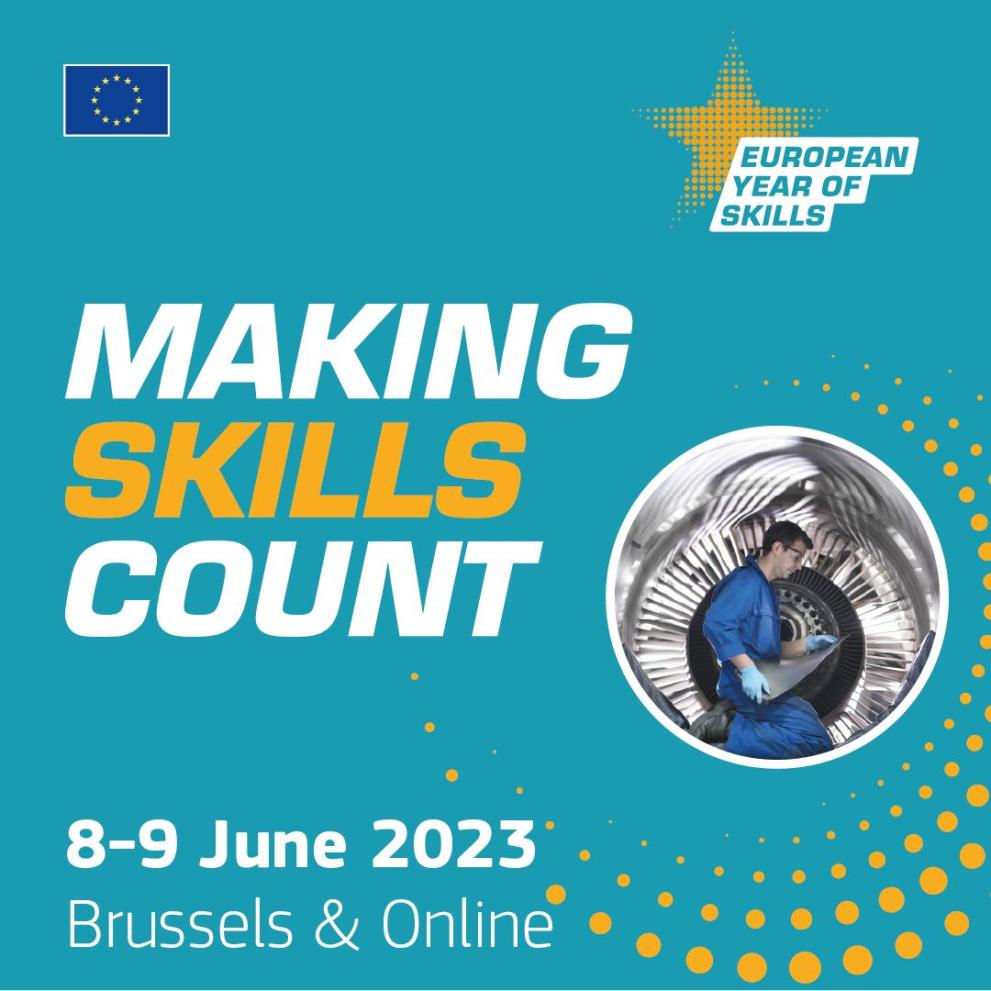 Don't miss one of the main events of the rich program of the Year of Skills: the Making Skills Count Conference will take place in Brussels and online on 8-9 June 2023 and will explore a variety of ways in which skills "count" and matter, to individuals, organisations, and at system level. 
 
The main objectives of the event are:
To stimulate discussion about the gaps in skills development and the needed changes in public policy and in the business world. The event will facilitate exchange of good practices and ideas, with a view to improve implementation and reforms.  
To promote the value and visibility of skills. It will showcase and discuss experiences from public authorities, companies and civil society organisations. The event should result in lessons learned on how to address skill imbalances, also by taking advantage of EU initiative and tools. 
 
The event aims to bring together stakeholders, including training providers, guidance and validation practitioners, companies, social partners, chambers of commerce, qualifications agencies/authorities, and public authorities who play a vital role in the concrete delivery of skills. 
 
Find the full program in the event website and register by 7 June.
Event Details
Target audience
Digital skills for the labour force.
Digital skills for ICT professionals and other digital experts.
Digital skills in education.
Digital skills for all
Digital technology / specialisation
Geographic scope - Country
Austria
Belgium
Bulgaria
Cyprus
Romania
Slovenia
Croatia
Czech republic
Denmark
Estonia
Finland
France
Germany
Greece
Hungary
Italy
Ireland
Malta
Latvia
Lithuania
Luxembourg
Netherlands
Portugal
Poland
Sweden
Spain
Slovakia
Industry - field of education and training
Generic programmes and qualifications not further defined
Geographical sphere
EU institutional initiative