What's your dream job in Digital? Join the online discussion and share your thoughts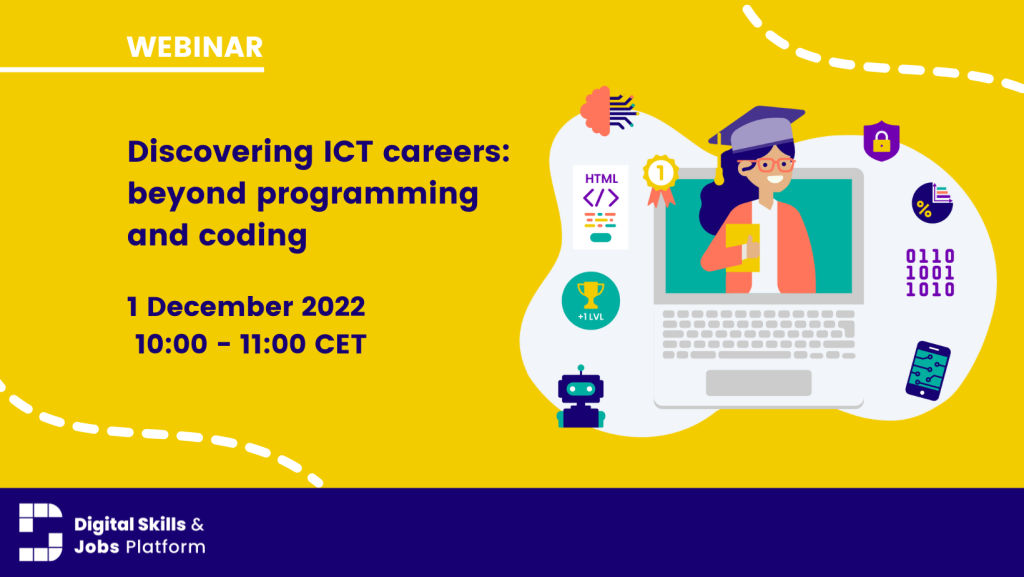 On December 1st 2022 the Digital Skills and Jobs Platform held the webinar "Discovering ICT careers: beyond programming and coding", to discuss a number of topics related to the shortage of young professionals, and especially women, in the ICT sector.   
Why do young people and in particular women still find a career in tech inaccessible? How can education stakeholders encourage students, young graduates and professionals to pursue a career in tech? What educational pathways can young people follow for a career in Tech? What kind of professional opportunities in Digital are available?  
We discussed this with the speakers we invited to the webinar and had also the occasion to listen to first hand experiences of tech professionals from around Europe. If you missed it, you can watch now the recording and have a look at the presentations from our speakers below.
We would like to hear your views on the topic: if you are an ICT professional, or if you work for an organisation that trains people for digital professions, what do you think could be done better to encourage younger people to train for a digital professional, and what is your personal experience in being trained or training people in ICT? 
Share your story in the comments!