#EDSA23 Awards category: Digital Skills for Education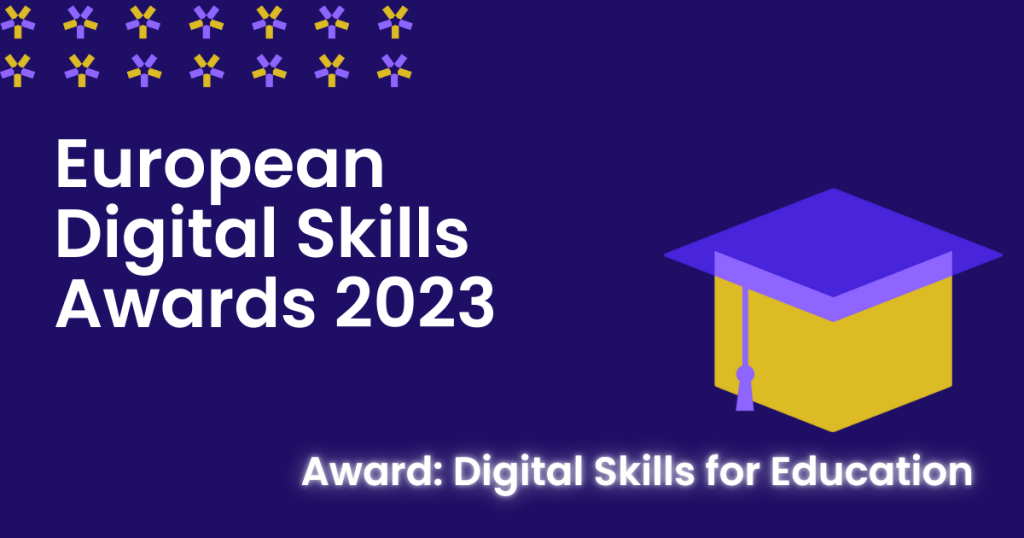 The European Digital Skills Awards 2023 aims to recognise and promote projects and initiatives that are supporting Europeans in all areas related to digital skills.
From 20 February to 8 April 2023, applications were open for projects and initiatives across 5 categories.
The "Digital Skills for Education" category wants to highlight and reward projects specifically aimed at digital upskilling for teachers and/or students. 

This category could include all projects and initiatives that are training teachers and school administrators to introduce digital skills of all levels in their programs, and activities that engage students in learning basic digital skills, media literacy and also about emerging technologies.
And the winner is....
Ex-Aequo: Open the Box and Pix!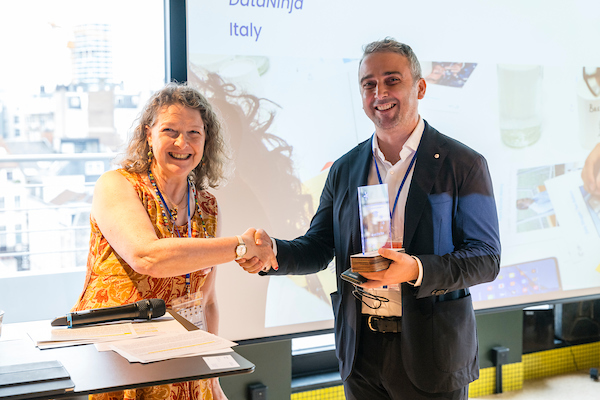 Open the Box was launched in 2020 in the midst of the COVID-19 pandemic with the goal to build a scalable and effective media literacy project. It focuses on tackling online disinformation, and targets teachers and educators to enhance the digital skills of students between the ages of 11 and 18.
Dataninja is the leading organisation behind this project, working together with partners such as SkyTg24, Meet Digital Culture Center - Fondazione Cariplo, Fondazione Compagnia di San Paolo, Fondazione Agnelli, Sapere Digitale, Provincia Autonoma di Bolzano, Liceo Peano di Cuneo, Istituto Avogadro, Capgemini.  
The Jury selected Open the Box as the winner based on the project's sustainability and scalability. After the initial 3-year pilot phase in secondary schools, the initiative plans to expand its reach to primary schools teachers and educators. It also aims to collaborate with NGOs and educators working in disadvantaged areas, as well as with public libraries, cultural centres and foundations, thereby ensuring accessibility for marginalised groups, vulnerable people, people with special needs. The future step for Open the box is to expand the project in other European languages and countries.   
---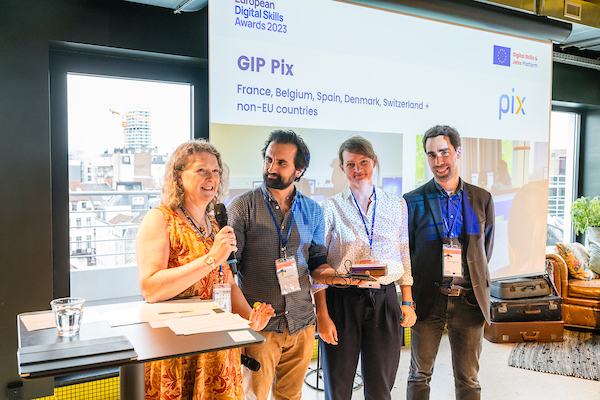 Pix is an online public service used to assess, develop, and certify digital skills in France, Belgium, and across Europe. Over the course of 6 years, PIX has helped +4,5 million students per year improve their digital skills through fun and challenging tests, but also teachers monitor digital literacy of students. The project is led by the French Ministry of National Education, the Ministry of Higher Education and GIP Pix.   
Pix was selected as the winner for its particular scope and impact on students, teachers, and schools. It has played a crucial role in enhancing digital literacy not only in France and Belgium but also across Europe. With its mission to support the digital skills of young learners, Pix has been instrumental in improving digital skills and fostering lifelong learning opportunities for individuals.  
Discover all the finalists of the Digital Skills for Education category!
Discover the winners of the past editions of the European Digital Skills Awards
The European Digital Skills Awards were organised for the first time in 2016 and were followed by two more editions, in 2017 and 2018. The National Coalition for Skills and Jobs has organised the prestigious event until this year's edition: in 2023 the Digital Skills and Jobs Platform is running the awards, always in collaboration with the European Commission and the National Coalitions for Skills and Jobs all around Europe. 
To find out more about the previous editions and the winning projects, we have compiled the list of projects and initiatives that have been awarded the prestigious Award. Some of the projects -most in fact- are still running and continue to produce an impact, empowering Europeans of all ages and walks of life to acquire digital skills, while some projects are not active anymore.