#EDSA23 Awards category: Inclusion in the digital world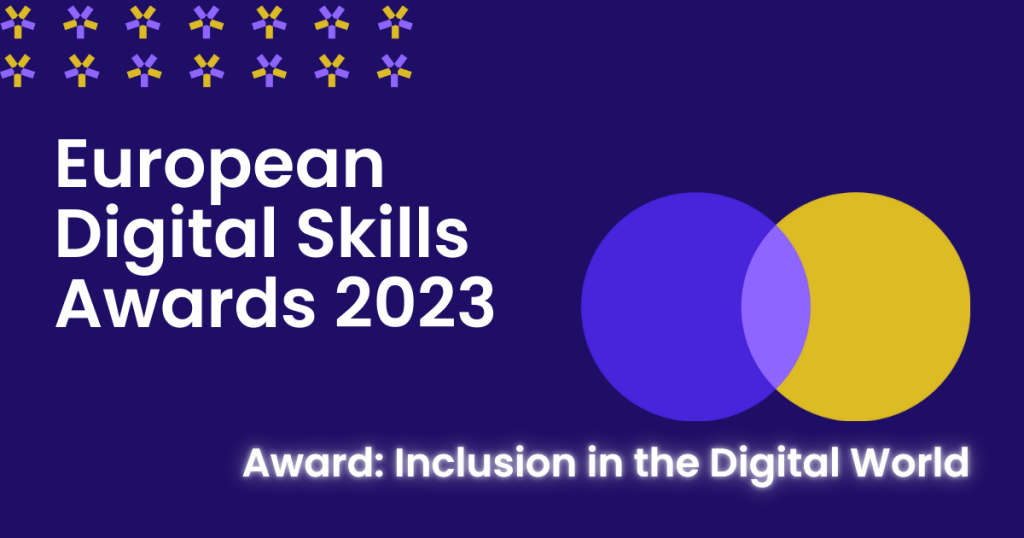 The European Digital Skills Awards 2023 aims to recognise and promote projects and initiatives that are supporting Europeans in all areas related to digital skills. From 20 February to 8 April 2023, applications are open for projects and initiatives across 5 categories.
The "Inclusion in the digital world" category aims to highlight and reward projects for different types of publics that are at higher risk of exclusion when it comes to digital skills.  Elderly citizens, refugees, people with a disability, people with low income, to mention a few, can experience difficulties in accessing digital tools in everyday life and in obtaining training for both basic digital skills and ICT professions. 
 
The applications can include, for example, digital training at all levels and media literacy initiatives, job matching initiatives aimed at disadvantaged publics, trainings in all types of digital accessibility (i.e. web accessibility).
The project must either have been completed during 2022 at the latest, or must be still running but having accomplished 50% of its identified milestones. The project or initiative needs to have been implemented in one or more EU countries. 

So if you are running a project that focuses on digital inclusion, then this is the category for you! Apply now and tell us more about your project!
Discover the winners of the past editions of the European Digital Skills Awards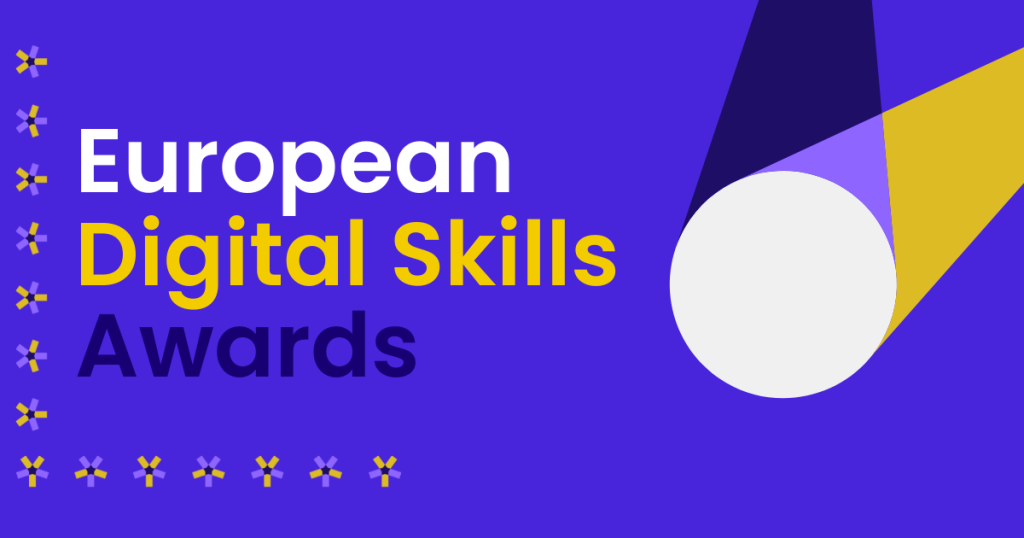 The European Digital Skills Awards were organised for the first time in 2016 and were followed by two more editions, in 2017 and 2018. The National Coalition for Skills and Jobs has organised the prestigious event until this year's edition: in 2023 the Digital Skills and Jobs Platform is running the awards, always in collaboration with the European Commission and the National Coalitions for Skills and Jobs all around Europe. 
To find out more about the previous editions and the winning projects, we have compiled the list of projects and initiatives that have been awarded the prestigious Award. Some of the projects -most in fact- are still running and continue to produce an impact, empowering Europeans of all ages and walks of life to acquire digital skills, while some projects are not active anymore. 
Read more about inspiring projects and initiatives on digital inclusion in Europe
European countries have been working hard at national and local level on bridging the digital skills gap. Discover a selection of projects that put inclusion at the centre, from basic digital skills for senior citizens to advanced training in ICT for people who are unemployed, to media literacy for people with learning disabilities.