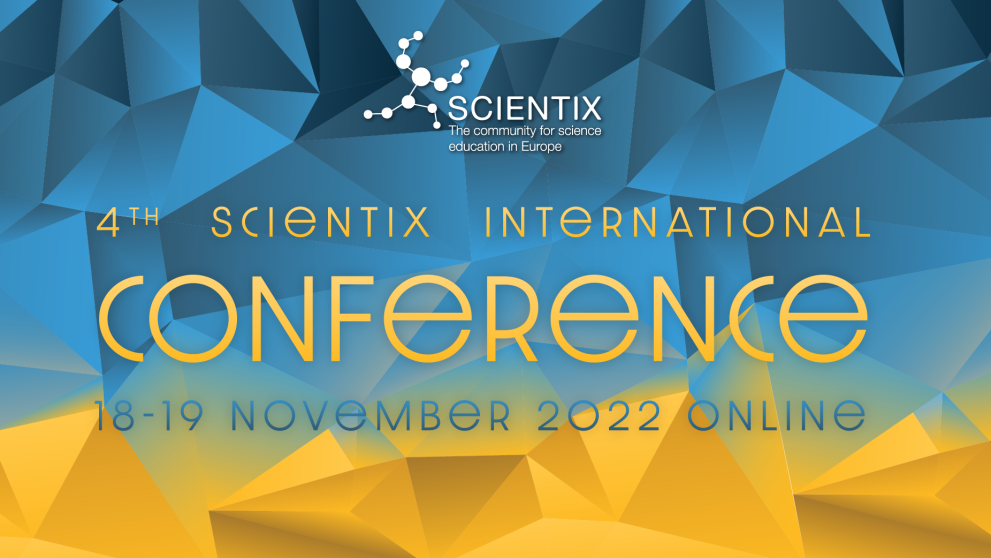 The 4th Scientix Conference will be held online on 18 and 19 November 2022.
The conference, organised by European Schoolnet, is one of the major science education networking events in Europe. This two-days event aims to provide an overview of the challenges and opportunities in science education in Europe and those related to the digital transformation: for more than ten years Scientix, the science education community in Europe, has been promoting and supporting collaboration among STEM teachers, education researchers, policymakers, industry partners and other STEM education professionals all over Europe and beyond.
About the programme of 2022 edition
The programme of this year also includes keynotes and workshops around the topic of Digital Transformation in Education. The agenda includes high-level invited speakers from Ministries of Education and the European Commission, and the event will feature keynote speeches by internationally renowned researchers, academics, and industry leaders. On the second day of the event, experts convene for two roundtable discussions on STE(A)M and the future of education, and the transformational effects of educational technology, respectively.
Attending the conference is free of charge and by registration only. Registration is limited to 2000 participants and will close in early November. Secure your place by registering here. STEM students, educators and professionals are warmly invited to join to the event.
More information on Scientix website.
Event Details
Target audience
Digital skills for the labour force.
Digital skills for ICT professionals and other digital experts.
Digital skills in education.
Digital technology / specialisation
Geographic scope - Country
Austria
Belgium
Bulgaria
Cyprus
Romania
Slovenia
Croatia
Czech republic
Denmark
Estonia
Finland
France
Germany
Greece
Hungary
Italy
Ireland
Malta
Latvia
Lithuania
Luxembourg
Netherlands
Portugal
Poland
Sweden
Spain
Slovakia
Industry - field of education and training
Education science
Work skills
Geographical sphere
International initiative