EU Code Week
Blended,
On Location,
Virtual Live,
Virtual Pre-recorded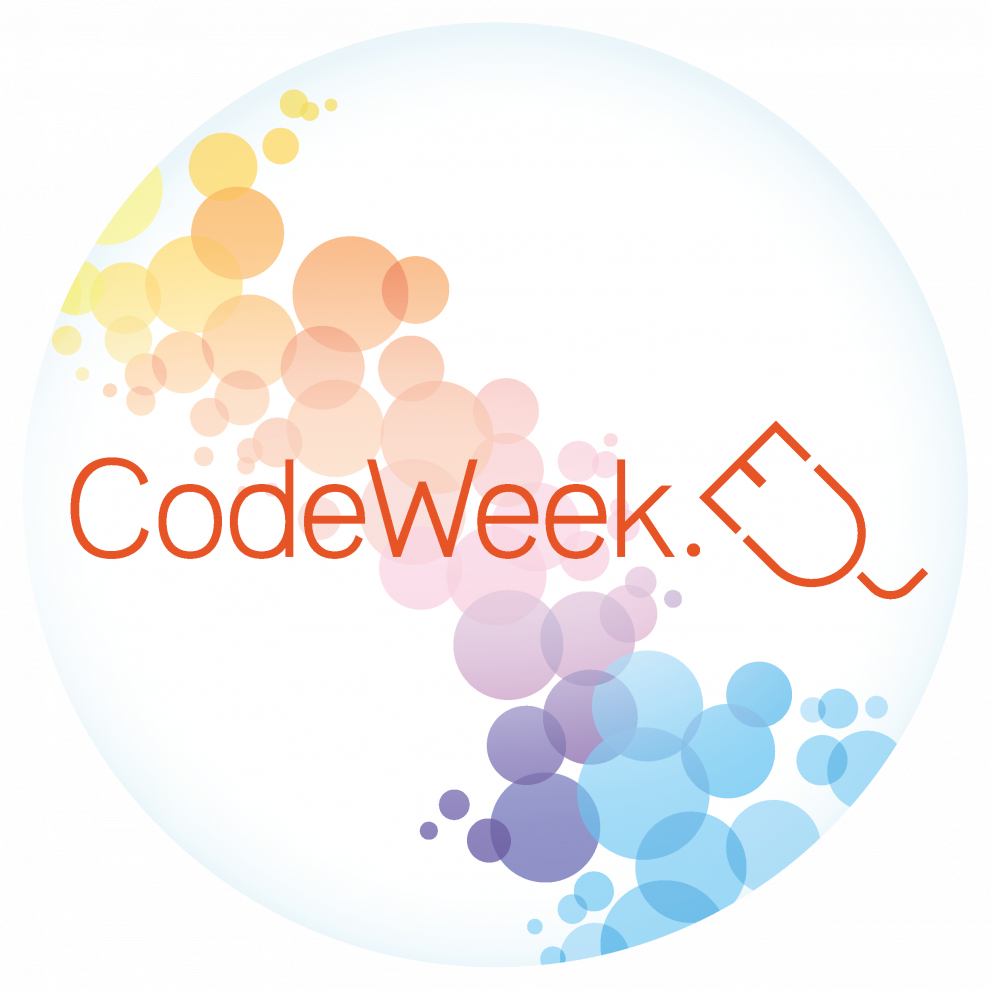 The EU Code Week is a grass-roots movement that celebrates creativity, problem-solving and collaboration through programming and other tech activities.
The idea is to make programming more visible, to show young, adults and the elderly how you bring ideas to life with code, to demystify these skills and bring motivated people together to learn.
The EU Code Week is an umbrella for numerous coding activities, challenges and training happening throughout Europe. Recent years brought as many as 4.2 million participants implementing 72.000 different actions (in 2019).
The initiative was launched in 2013 by the Young Advisors for the Digital Agenda Europe. The European Commission supports EU Code Week as part of its strategy for a Digital Single Market. 
 © European Union, 1995-2021
Event Details
Target audience
Digital skills for the labour force.
Digital skills in education.
Digital skills for all
Digital technology / specialisation
Geographic scope - Country
Austria
Belgium
Bulgaria
Cyprus
Romania
Slovenia
Croatia
Czech republic
Denmark
Estonia
Finland
France
Germany
Greece
Hungary
Italy
Ireland
Malta
Latvia
Lithuania
Luxembourg
Netherlands
Portugal
Poland
Sweden
Spain
Slovakia
Austria
Belgium
Bulgaria
Cyprus
Croatia
Czech republic
Denmark
Estonia
Finland
France
Germany
Greece
Hungary
Ireland
Italy
Latvia
Lithuania
Luxembourg
Malta
Netherlands
Poland
Portugal
Spain
Sweden
Slovakia
Slovenia
Romania
Albania
Belarus
Bosnia and Herzegovina
Canada
Iceland
Israel
Japan
Kosovo
Montenegro
Morocco
North Macedonia
Norway
Serbia
Switzerland
South Korea
Russia
Tunisia
Turkey
Ukraine
United Kingdom
USA
Albania
Belarus
Bosnia and Herzegovina
Canada
Iceland
Israel
Japan
Kosovo
Montenegro
Morocco
North Macedonia
Norway
Russia
Serbia
South Korea
Switzerland
Tunisia
Turkey
Ukraine
United Kingdom
USA
Industry - field of education and training
Information and Communication Technologies (ICTs) not further defined
Target language
Bulgarian
Croatian
Czech
Danish
Dutch
English
Estonian
Finnish
French
German
Greek
Hungarian
Irish
Italian
Latvian
Lithuanian
Maltese
Polish
Portuguese
Romanian
Slovak
Slovenian
Spanish
Swedish
Geographical sphere
EU institutional initiative
Event setting
Blended
On Location
Virtual Live
Virtual Pre-recorded