GigaLab – the idea lab of the Gigabit Academy 2023
Event location
Praterstrasse 1, 1020 weXelerate, Austria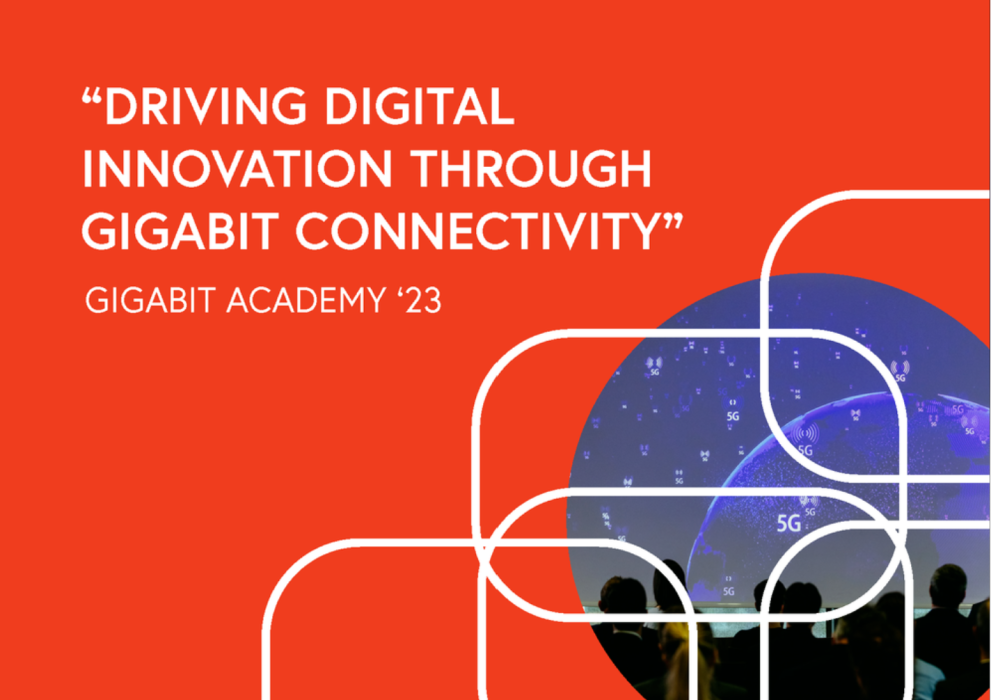 Ideas run the world. The GigaLab is designed as an ideas lab that brings people together in teams to develop applications based on Gigabit-enabled infrastructure and connectivity. 
On 21 and 22 November, the Federal Ministry of Finance (BMF), the non-profit platform Austrian Startups and the Austrian Research Funding Company (FFG) are organising GigaLab Ideas Laboratory in Vienna. Registrations for the event, which is the highlight of the 2023 edition of the Gigabit Academy, close on 7 November 2023. Register here.
What is the GigaLab?
The focus is on challenges that may be solved with applications based on a gigabit-capable infrastructure and connectivity. Participants of the GigaLab will therefore explore different ways of developing ideas inspired by Gigabit's motto: "Driving digital innovation through gigabit connectivity" . 
Organisations seeking solutions in the Gigabit and 5G applications submitted their proposals to solve challenges in October, and get the opportunity to take part as GigaLab Challenge Hosts. The online Info & On-boarding event on 18 October gave more information about each GigaLab Challenge in detail - so check them out if you are interested in knowing more. 
Solving challenges and celebrating solutions
The solutions will be developed in mixed teams of start-ups, students and SMEs and together consist of ideas for applications that require Gigabit-enabled infrastructure. As a GigaLab Explorer as part of a team, those who do not come up with their own challenge support the development of ideas. Here you will find an event description in English.
At the ceremony with the finalists of the competition on 22 November 2023 will also be awarded the GigaLab Award. The lucky winner will a financial reward of up to EUR 5000 to bring their innovative and ground-breaking solution to life. 
More info and registrations 
Click here to go to the registration page for the GigaLab launch event!
Image credit: GigaLab
Event Details
Target audience
Digital skills for ICT professionals and other digital experts.
Digital technology / specialisation
Geographic scope - Country
Industry - field of education and training
Generic programmes and qualifications not further defined
Geographical sphere
International initiative