INOFEST Innovation Festival 2023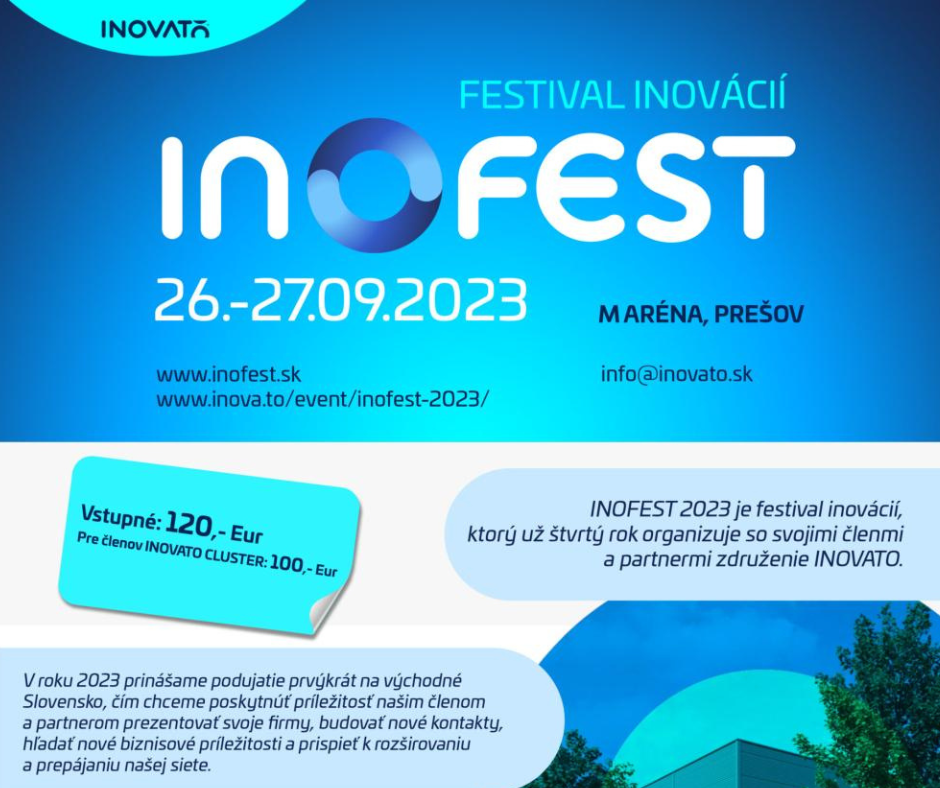 The latest technological advances last year in one place!
The 4th INOFEST Innovation Festival, organised by INOVATO in cooperation with VUC Prešov and partners, is a great opportunity for professionals, entrepreneurs, scientists, researchers, students and the public to acquire new knowledge and experience, establish new contacts and create innovation partnerships. This festival aims to present the latest innovations, technologies and creative solutions that can improve and streamline different areas of our lives.
The festival programme includes lectures from experts, presentations of innovative projects, workshops, debates and many other activities. In addition, you will be able to see and test the latest technological advances and innovative products from different firms and organisations.
The INOFEST 2023 Innovation Festival demonstrates the strength of innovation ecosystems and communities. Innovative projects and their results, new trends, opportunities and innovative ideas in one place.
Where? M Aréna, Prešov, Slovakia
When? 26 and 27 September 2023
Students and staff of non-profit organisations entry free!
Event Details
Target audience
Digital skills for ICT professionals and other digital experts.
Digital skills for all
Digital technology / specialisation
Geographic scope - Country
Industry - field of education and training
Generic programmes and qualifications not further defined
Geographical sphere
National initiative