Job fair connects students with businesses in Sweden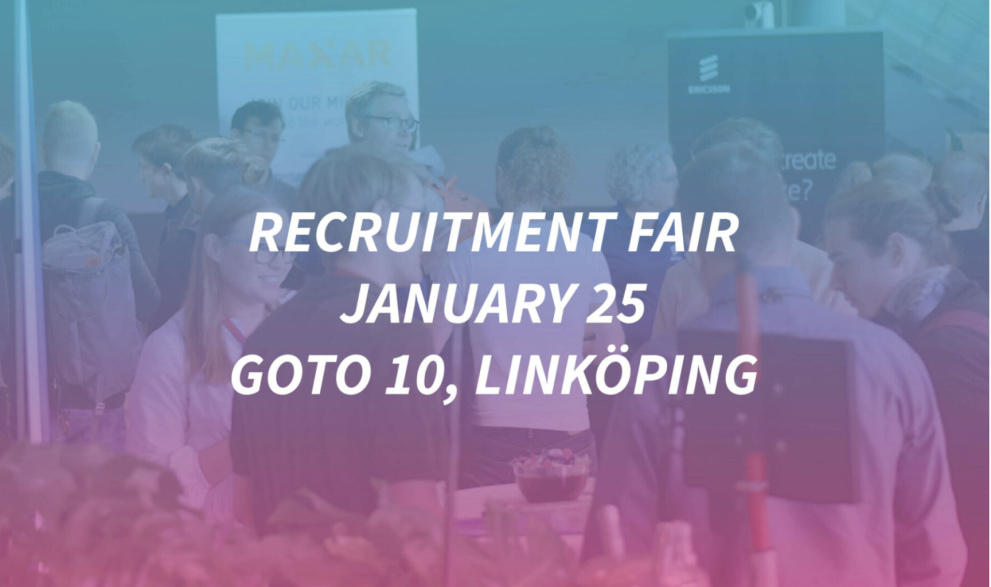 LinTek, Linköping's Students' Union, in cooperation with LARM2023, Linköping Science Park and Norrköping Science Park, organises a recruitment fair to connect talent with exciting companies.
The Science Park offers everything from startups to large multinational companies and companies taking part in the fair have to offer at least one job. It can be a summer job, internship, etc. The fair will be held in Goto10 on 25 January between 12.00 and 16.00. Goto 10 is a meeting place for knowledge and ideas on the internet and digitalisation.
Visitors will have the chance to get to know some of the most exciting companies in the park, both startups and well-established companies with world-leading products. Students wishing to attend the fair do not need to register in advance, more information is available Here.
Event Details
Target audience
Digital skills in education.
Digital technology / specialisation
Geographic scope - Country
Industry - field of education and training
Generic programmes and qualifications not further defined
Geographical sphere
Regional initiative