Boosting AI research and education: universities join forces to offer better programmes and courses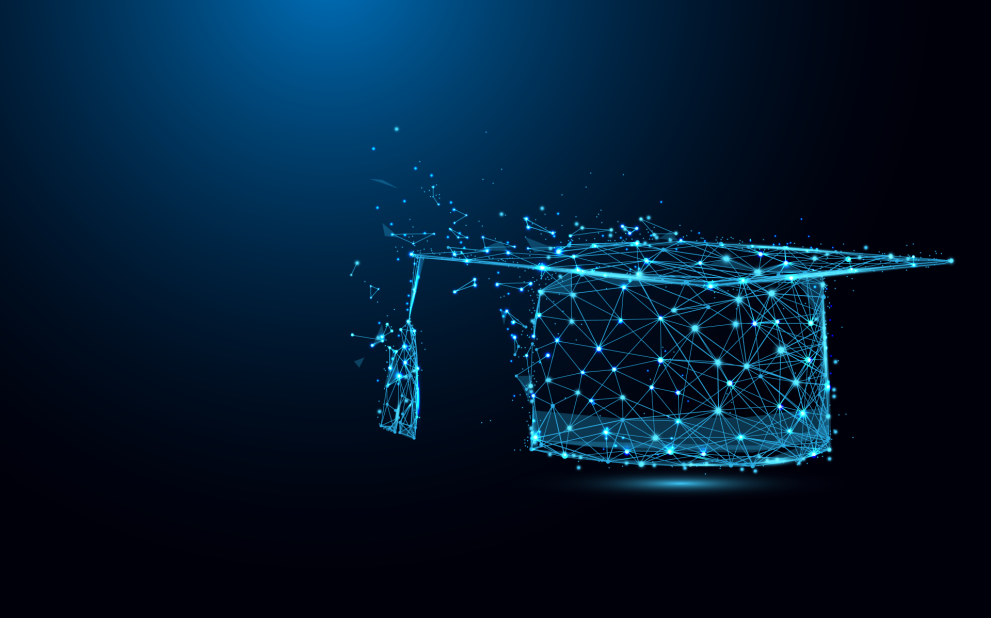 The rising pertinence, volume and influence of discussions surrounding Artificial Intelligence in Europe is indisputable. Particularly with the European Union's official Artificial Intelligence Act on the approach, AI training is becoming an essential element for both countries and people in the European bloc and beyond.
France, for example, has quickly positioned AI research and education as a matter of priority, with the launch of major calls for funding such as its "Skills and Trades of the Future" project, for which Sorbonne University has been successful, receiving almost 7 million euros from France's national research agency. This financing seeks to anticipate the jobs and skills that will be required in the future in the field of AI, and to support educational institutions in their development of degrees and courses that produce AI professionals who will be well equipped to respond to these needs. 
AI in EU Higher education: the case of 4EU+ Alliance 
How does this rising prominence of AI look like in the context of European higher education, and what approaches are necessary to ensure its future implications are met with effective responses? 
One important marker of the richness of European higher education is collaboration. Sorbonne University is lucky to benefit from a wide range of opportunities in research and education thanks to the multilateral and interdisciplinary work of European universities. For us, one core driver of such opportunities is the 4EU+ Alliance, made up of seven European universities with common values including multidisciplinarity, the push for innovation, and the promotion of open science.  
The alliance's actions spring from four flagships, including Flagship 3: "Digitisation, Modelling and Transformation," in which we are firmly implicated and engaged. This flagship encompasses a number of positive initiatives for the development of AI education, including the creation of joint master's degrees and shared courses. This approach of integrated collaboration enables interdisciplinarity, a crucial driver of innovation, to operate at the heart of educational programs. 
'Thinking AI' – a window to the future 
"Thinking AI", a new online open course developed by SCAI (Sorbonne Center for Artificial Intelligence) and the 4EU+ Alliance, is just one example of this approach. Free and open to everyone, and of particular interest to master's students and doctoral candidates, it invites people to learn about the ethical, sociological and legal implications of AI technologies. The course encompasses 11 online lessons, directed by recognized AI specialists, in a flexible format to facilitate accessibility.
Actions such as "Thinking AI" are incredibly important, as they provide participants with tools that will become indispensable in the future: data literacy, for example, and critical thinking.
While these developments are undoubtedly a step in the right direction, they are only a beginning.
To really ensure that our future students of AI will be able to face the challenges and complexities of the field in ten, twenty, fifty years, we must first go further in interdisciplinarity, recognizing it as a fundamental aspect of future academic programs. Alongside this push, we should also focus more on intersectorality, by associating, for example, external companies to training projects. 
One such example is Sorbonne University's SOUND.AI program, funded by the MSCA COFUND, which fosters excellence in training and offers support in career development for doctoral candidates. 
What is clear is that the future needs of AI cannot be met alone. Institutions must broaden not only their network of collaborators, but also their perspectives. 
About the author
After a PhD in digital humanities at Sorbonne University, Xavier Fresquet participated in the creation of the AI center of Sorbonne University, SCAI, in 2019. He is now SCAI's deputy director and, as a research engineer, he develops research in the field of musicology and applied AI.
About the Sorbonne University
Sorbonne University is a multidisciplinary, research-intensive, world-class university. Located in the heart of Paris, with a regional presence, it is committed to the success of its students and to meeting the scientific challenges of the 21st century. Thanks to its 55,300 students, 6,400 academic researchers and partner researchers, and 3,600 administrative and technical staff who make it a daily reality, Sorbonne University promotes diversity, creativity, innovation and openness to the world.
© pickup - stock.adobe.com
Opinions details
Digital technology / specialisation
Geographic scope - Country
Geographical sphere
International initiative