The Power of Assessment: How Astride by EXIN is Helping to Close the Digital Skills Gap
Start date 01/01/2023
End date 31/12/2023
Country
Austria
Belgium
Bulgaria
Cyprus
Romania
Slovenia
Croatia
Czech republic
Denmark
Estonia
Finland
France
Germany
Greece
Hungary
Italy
Ireland
Malta
Latvia
Lithuania
Luxembourg
Netherlands
Portugal
Poland
Sweden
Spain
Slovakia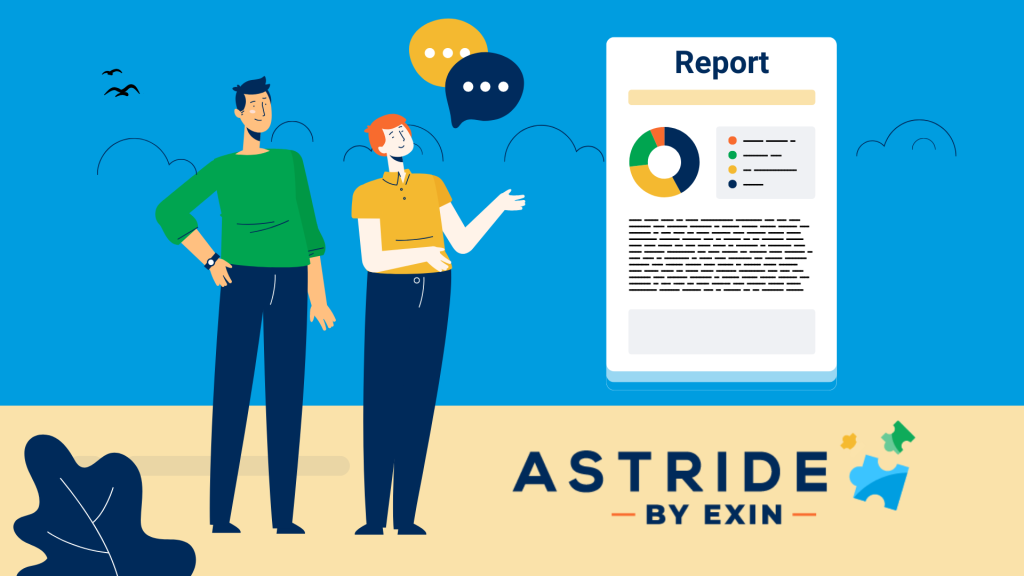 Astride is not just a competency assessment tool but also a pledge by EXIN to directly contribute to reducing the digital skills gap in Europe. This is a significant problem in many European countries, but only one that is possible to solve.  
To address this issue Astride offers free competency assessments for professionals all over. EXIN created the tool to help individuals identify their current skill levels in the IT and digital sectors and determine areas where they could seek further improvements. This was done by framing the questions and answers through the European Competency Framework (e-CF) By providing individuals with this information through an Insights Report, Astride aims to encourage them to invest in their life-long learning and development, which can help close the digital skills gap.  
In addition to providing free access to Astride, EXIN continues to work with educational institutions, training providers, and other organizations to promote digital skills development. Astride offers a range of resources, including non-bias certification suggestions that best suit the professional based on their competence analysis. Additionally, management and HR can have insight into skills gaps within their workforce, whether it results in investing in personnel training with certifications or hiring an extra employee to cover the gapped areas. The goal is to empower professionals and decrease the digital skills gap in Europe.  
Astride represents a commitment to building a more skilled and capable workforce in Europe and to closing the digital skills gap by empowering individuals to take control of their life-long learning and development. We pledge to have 10,000 completed free assessments with Astride by the end of 2023.  
Pledge duration
-
Digital technology / specialisation