FemTechConf Women in Tech Q1 Summit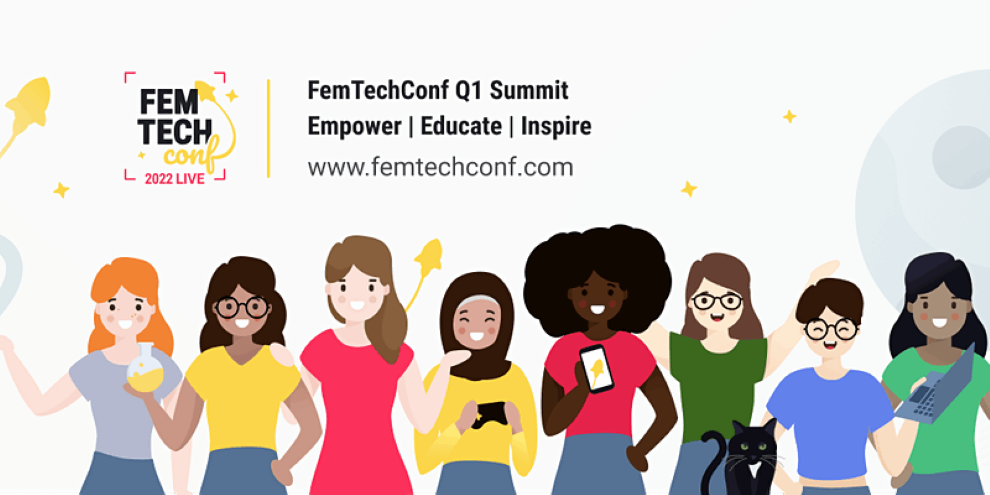 Bringing together their global community, FemTechConf are hosting their Women in Tech Q1 Summit on 18-19 March 2022. The conference will feature over 30 speakers who will be sharing their knowledge and experiences, on topics such as diversity, inclusion, belonging, leadership, communication, team building, engineering management, impostor syndrome, career growth and more.
In previous years, over 25.000 women, TGNC and Allies have attended FemTechConf online festivals to expand their knowledge, network and grow together. Previous partner organisations include, Zalando, GoDaddy, Accenture, Amazon Web Services, Delivery Hero, SinnerSchrader, Tuxera and more. 
Initial Speakers include:
Opeoluwa Okosun - Deal Manager at Oracle
Soukayna Ikhiche - Sales Specialist at Spryker Systems
Nancy Marangu - Community Advocate for ConnectAID
Jasmine Viccarro - Sales Cyber Risk Big Data Engineer at Cognizant
Nastasia Neumann - Lead Talent Acquisition Partner at SumUp
Sophia Chambers - Software Engineering Manager at Sky
Sara Colón - Partner at BNS&K Law
Clare Palmer - Founder and Creative Coach at Claritybyclare.com
Clara Okoro - Founder and COO at My Beautiful Africa
Alina Holcroft - Administrative and Financial Head of Research Direction INSA Strasbourg
Paula Quinsee - Growth Mindset Catalyst and Relationship Coach
Rahmot Omolabake Afolabi - 2021 Diana Awardee (Digital literacy in rural communities) & Youth Hub Conference Team - World Health Organisation
Courtney Robertson - Design and Dev Advocate at GoDaddyPro
Aneta Kowalczyk - Android Developer at Clearscore
FemTechConf Community - How We Entered Tech (Heartwarming and inspiring stories from members of the FemTechConf community around their path to entering Tech and the hurdles they faced)
 
Event Details
Target audience
Digital skills for the labour force.
Digital skills for ICT professionals and other digital experts.
Digital skills in education.
Digital skills for all
Digital technology / specialisation
Geographic scope - Country
Austria
Belgium
Bulgaria
Cyprus
Romania
Slovenia
Croatia
Czech republic
Denmark
Estonia
Finland
France
Germany
Greece
Hungary
Italy
Ireland
Malta
Latvia
Lithuania
Luxembourg
Netherlands
Portugal
Poland
Sweden
Spain
Slovakia
Albania
Belarus
Bosnia and Herzegovina
Canada
Iceland
Israel
Japan
Kosovo
Montenegro
Morocco
North Macedonia
Norway
Serbia
Switzerland
South Korea
Russia
Tunisia
Turkey
Ukraine
United Kingdom
USA
Industry - field of education and training
Generic programmes and qualifications not further defined
Geographical sphere
International initiative