Women in ICT: Busting Myths & Getting More Young People to Consider Digital Careers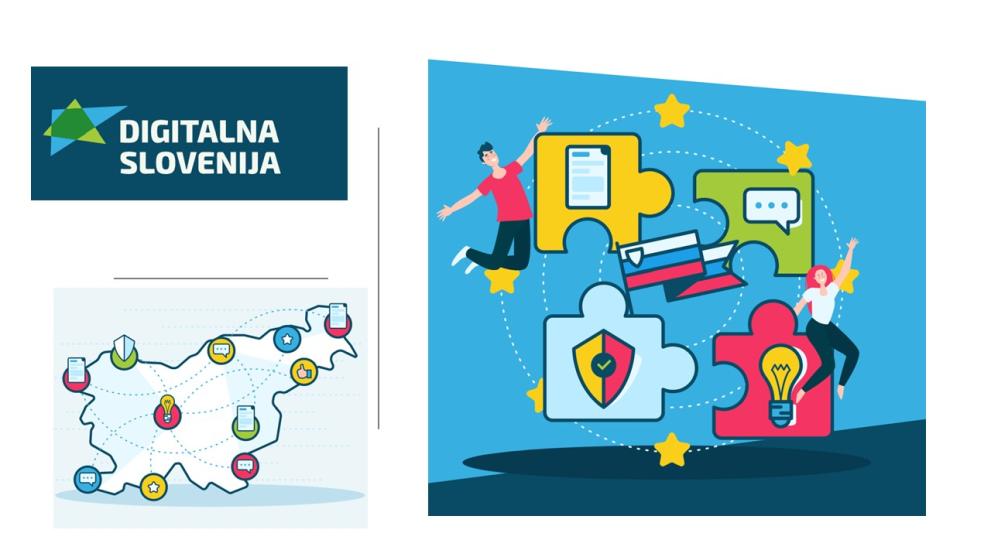 Men dominate the field of information and communication technologies (ICTs): not only in Slovenia and Europe, but in most of the developed world. And while the share of women in ICT in Slovenia is lower than that of men, data shows that the number of educated women (i.e. holding a university degree) in the country is significantly higher. 
What could be the reason behind this discrepancy? If women are more educated on average, why are they missing in the ICT sector and in leadership positions? 
The issue is a complex and multi-faceted one, and the question of the position and ratio of women in ICT also reflects the growing need for ICT professionals. We are in need of well-thought-out and long-term systemic solutions that would, on the one hand, enable the potential of educated women in Slovenia, and on the other - have a positive and long-term impact on filling the need for ICT employees.
Closing the digital leadership gap for women in ICT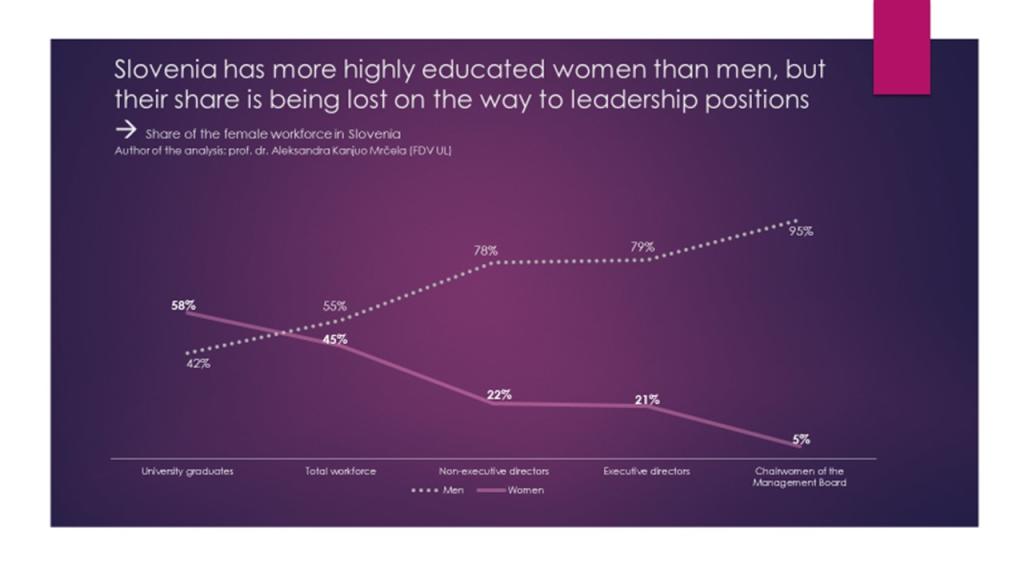 Slovenia has more highly educated women than men, but their share is being lost on the way to leadership positions. Why is this happening and what can we do about it?

The Slovenian Digital Coalition sees an opportunity in connecting women, making space for them to share experiences, support, learn from, and socialise with one another. As a first step towards this, the Coalition launched a series of national and global events.  
The first in the series of events, Women for Digitalisation, highlighted the especially beneficial effect of gender diversity on company performance (the coefficient of return of investment in Fortune 500 companies with at least 3 women on their boards is 46% higher), on furthering product development and improvement, or the process of introducing new technologies. 
Changing the broader social pattern, as well as overall company culture, is key to seeing more women succeed in ICT and overcoming these challenges. Certainly, change cannot be introduced overnight, but support is key, and this means: 
Supporting women in their diverse social roles, both as agents of change and getting them ready for future changes; 
Supporting men in their diverse social roles and improving their understanding of the long-term effects this change brings;  
Providing systemic support through the educational process, channelling the potential of children (both boys and girls), into the areas that have the greatest value for the development of society and the economy.
Gender diversity should not be the basis for workplace discrimination and double standards
ICT is not (only) a man's world, but we need to draw some lessons if we want to bring more women into it According to recent research by Microsoft, girls between the ages of 11 and 12 are extremely interested in STEM studies, a figure which then drops off frantically by the age of 15 or 16. In Slovenia, girls around the age of 15 score better than boys in maths tests, but then go to study law, sociology, languages, and humanities in general. 

So why are girls achieving better initial results, but then shift from STEM towards social sciences? Is it just fear and the general stigma that it's just not for girls? The question is complex, and there is more than one answer to it. First, the field is still unknown, as it is not included in national curriculum from primary education onwards.
Second, making change happen is a long-term process, so it only makes sense that the initiative for change should come from women, for women and by women, together with a renewed focus on young people, who are yet to make career choices.
Getting more girls to consider careers in IT is a key prerogative of the Slovene National Digital Skills & Jobs Coalition. 
The Slovenian Digital Coalition: bridging the digital skills gap across 3 key areas
The Slovenian Digital Coalition's efforts to get more women in ICT are mainly threefold. A key focus is placed on encouraging learning with female role models and supporting existing initiatives in this field, such as the Engineer of the Year, which inspires by example and good practice.

The Women for Digitalisation initiative, aimed at all women and men has made considerable progress in highlighting the potential of educated women in Slovenia to fill the ICT workforce needs, mainly through workshops, motivational events, and mentoring. 

The Slovenian Coalition is also working towards introducing IT and computer science subjects as compulsory in primary schools, with the urgent need to develop a curriculum framework for the basic skills of IT and computer science in education, followed by curriculum changes for the education of children and adolescents in the digital age.
About the author 
Ana Pejić is the Assistant Project Manager at the Digital Innovation Hub of Slovenia. Based in Ljubljana, Ana's main focus falls on the topic of digital competences. 
About the organisation
The Digital Innovation Hub (DIH) Slovenia is a central national one-stop-shop to provide, connect and support knowledge, business and technology expertise, technologies, experimental and pilot environments, best practices, methodologies and other activities necessary to fully enable Slovene industry in building digital competencies, innovation models and processes, support their digital transformation, and raise their competitive advantages based on digital. It also supports the ecosystem around the Slovene National Coalition for Digital Skills and Jobs. 

The Slovenian Digital Coalition brings together stakeholders from all virtually all Slovenian sectors: from industry/trade, science and education, to public bodies and agencies, social actors and civil society organisations. The aim is to enhance the development of basic and advanced digital skills for everyone and drive forward the digital transformation of Slovenian economy and society in a way that leaves no one behind. 
Opinions details
Digital technology / specialisation
Geographic scope - Country
Geographical sphere
National initiative