European Digital Skills Awards 2023: Ask your questions before applying!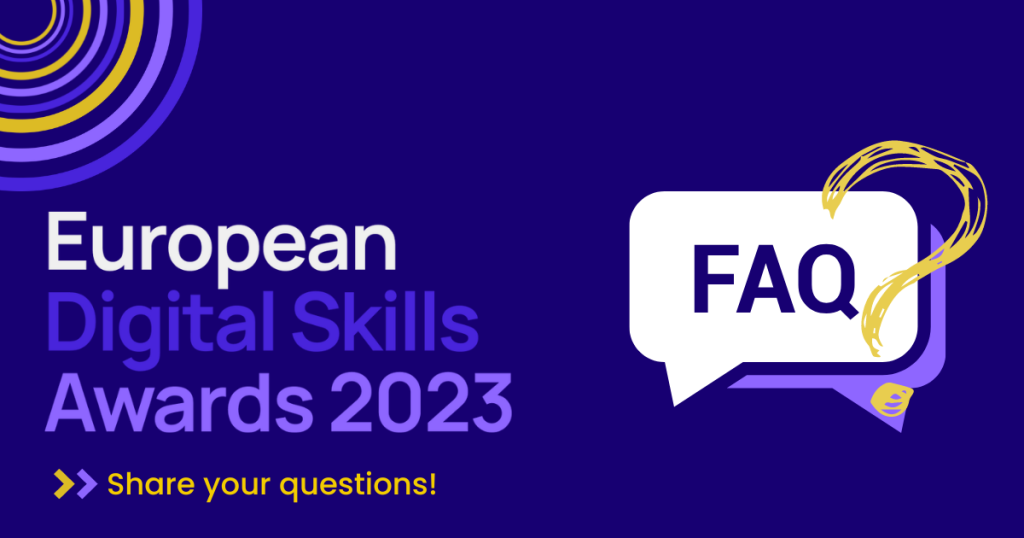 The applications for the
European Digital Skills Awards 2023
are now open and we look forward to seeing your projects!  
Are you interested in applying for the Awards but still have doubts on how to submit your candidature without making any mistakes? Your questions sound like "can I submit more than one application for different categories? Or can I apply for the Awards if my organization is not based in Europe but the project's beneficiaries are Europeans?". Then, this is the place for you to clear any doubts and make sure you are following the right steps of the application process.  
Ask your questions directly to the Platform Team by leaving a comment below. We will answer your questions promptly so that you can send your applications smoothly. 
… and remember: before filling in the application form, you need to sign up for the Digital Skills and Jobs Platform and create a profile for your organisation! Find all the instructions here.
Find out more about the Awards' categories: