Blockchain Ireland Week 2022
Event location
The Alex Hotel, 41-47 Fenian Street, D02 H678, Dublin 2, Co. Dublin, Ireland
The Gibson Hotel, Point Village, D01 X2P2, Dublin 1, Co. Dublin, Ireland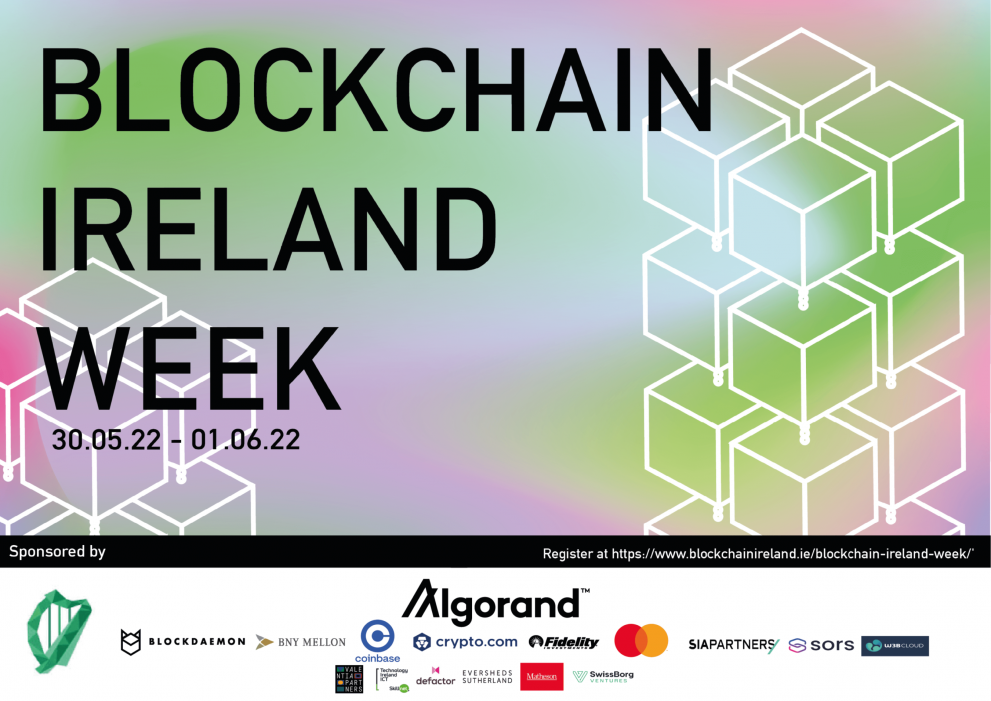 Join Blockchain Ireland Week and explore blockchain technology, crypto and Web3 opportunities and developments which are happening across Ireland. This Week, taking place from 30 May to 1 June, features a hybrid programme of events, bringing entrepreneurs, developers, and corporate leaders, together to examine the role of these technologies, their value and impact and discussing how Ireland can take full advantage of them. 
Held across three days, Blockchain Ireland Week promises to provide lots of opportunities to explore the most significant elements of the growing blockchain industry in Ireland, as well as looking into the European Blockchain Service Infrastructure, and its impact on public and private cross-border services, for companies and citizens alike. 
Discover the full programme, speakers, and events here.
 
© Blockchain Ireland 2022
Event Details
Target audience
Digital skills for ICT professionals and other digital experts.
Digital skills for all
Digital technology / specialisation
Geographic scope - Country
Industry - field of education and training
Generic programmes and qualifications not further defined
Geographical sphere
National initiative