UNESCO Internet for Trust Global Conference
Event location
7 place de Fontenoy, 75007 Paris, France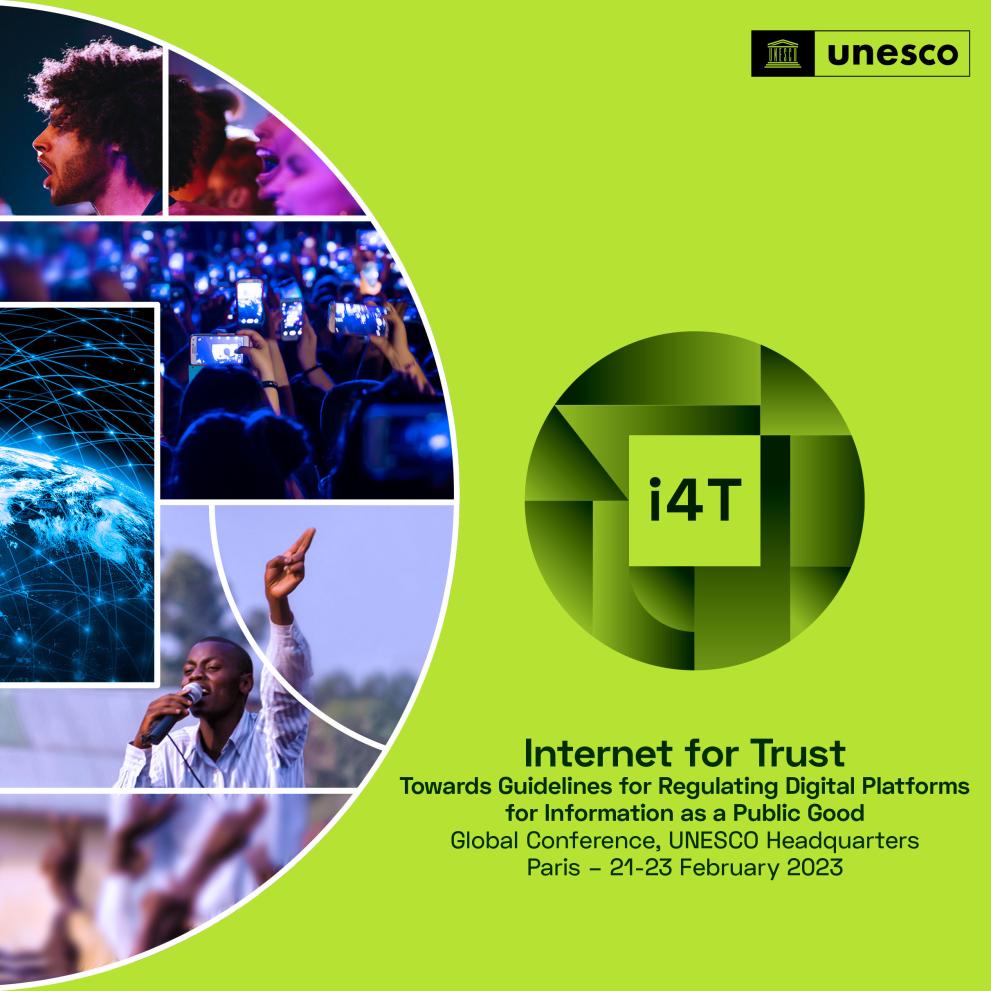 UNESCO is hosting a global conference gathering ministers, regulators, judicial actors, the private sector, the UN branches, civil society, academia, intergovernmental organisations and the technical community from around the world to shape digital platform regulation. This conference is taking forward the Windhoek+30 Declaration on Information as a Public Good and will offer a forum for multi-stakeholder consultations to discuss guidelines for regulating digital platforms. The event will offer a variety of sessions where experts will give their insight and opportunities for networking and exchanging on policy initiatives such as the EU Digital Services Act.
Speakers for this event include:
Maria Ressa, co-founder and CEO of Rappler
Julia Angwin, founder of The Markup
Patricia Campos Mello, reporter and columnist at Folha de São Paulo newspaper
Christophe Deloire, secretary-general and executive director of Reporters Without Borders
Brandon Silverman, entrepreneur, technologist and advocate for transparency on social media
'Gbenga Sesan, executive director of Paradigm Initiative
Karim Ibourki, European Regulators Group for Audiovisual Media Services Chair
Catalina Botero Marino, lawyer and Chair of the UNEXCO Chair on Freedom of Expression at Universidad de Los Andes, co-chair of the Oversight Board of Meta and leading member of Columbia University's Columbia Global Freedom of Expression
For more information on all the speakers at this event, please consult the Internet for Trust Global Conference speakers page.
Registration is required for this event and is open until 17 February 2023.
© UNESCO
Event Details
Digital technology / specialisation
Geographic scope - Country
Industry - field of education and training
Generic programmes and qualifications not further defined
Geographical sphere
International initiative