Universitat Politècnica de Catalunya Master's degree in Cybersecurity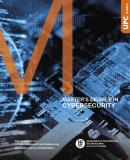 The Universitat Politècnica de Catalunya offers a one year master's degree programme in cybersecurity. Through this programme, students will learn about the design, implementation and management of the security in modern infrastructures and communications.
Objectives of the programme
This programme aims to equip students with the knowledge and skills needed for a career in the cybersecurity field and also is open to students wishing to undertake doctoral studies. As such, courses will cover:
The analysis of risks and vulnerabilities in systems
The prevention of cyber attacks and threats
Detecting and responding efficiently to cyber attacks
Fulfilling existing regulations in data protection
Designing security and privacy architectures
The degree is made up of 60 ECTS and is structured in the following way:
Compulsory subjects covering data security, infrastructure security and software security - 30 ECTS
Elective subjects in advanced and crosscutting cybersecurity themes - 18 ECTS
Master's thesis - 12 ECTS
Who can apply
Prospective students are required to have an English level at the B2 level of the Common European Framework of Reference and must demonstrate this when they enrol. It is recommended to have done previous programmes on:
Telecommunications Science and Technology
Telecommunications engineering
Audiovisual Systems Engineering
Electronic Systems Engineering
Telecommunications Systems Engineering
Network Engineering
Electronic Engineering and Telecommunications
Informatics Engineering
Applicants with another academic background may be admitted exceptionally however they may be required to take bridging courses in addition to the 60 credits of the master's degree. These bridging courses will be offered by the schools teaching the master's degree at the bachelor's degree level. 
The programme has 40 places open and applicants must get their applications in before 04 July 2022.
This master's degree is expected to start in September 2022.
© Universitat Politècnica de Catalunya
Training Offer Details
Target audience
Digital skills for the labour force.
Digital skills for ICT professionals and other digital experts.
Digital technology / specialisation
Geographic scope - Country
Austria
Belgium
Bulgaria
Cyprus
Romania
Slovenia
Croatia
Czech republic
Denmark
Estonia
Finland
France
Germany
Greece
Hungary
Italy
Ireland
Malta
Latvia
Lithuania
Luxembourg
Netherlands
Portugal
Poland
Sweden
Spain
Slovakia
Industry - field of education and training
Information and communication technologies not elsewhere classified
Geographical sphere
National initiative
Typology of training opportunties
Learning activity
educational programme
Is the certificate / credential free
No
Credential offered
Qualification Award