Bucharest Tech Week
Event location
Globalworth North Events Center, 020335 București., Romania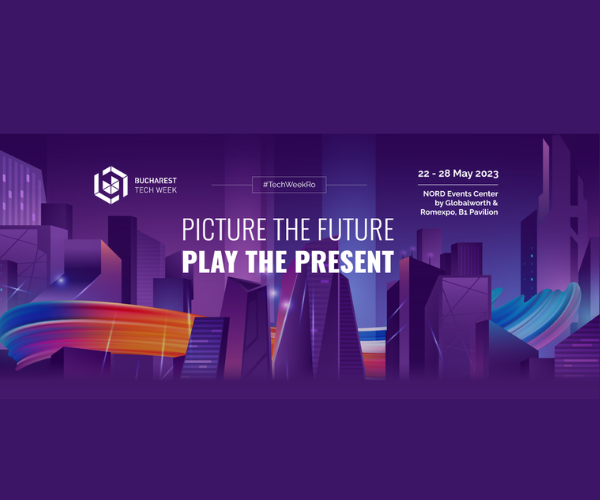 The Bucharest Tech Week has reached its seventh edition. This series of digital technology conferences and fairs will take place from 22 to 28 May in Globalworth North Events Center and Romexpo in Bucharest. More than fifty international experts will speak and around sixty firms will present their products.
Five themes have been chosen for Business Summits this year. Innovation is among the most important, especially in a constantly changing digital world. Summits will also be dedicated to new trends in labour optimisation and the social responsibility of customs, namely HR and Future Retail. Bucharest Tech Week will end with two days dedicated to Java programming and software architectures. The last two days are devoted, as last year, to a Tech Expo where the participants will be able to exchange ideas both for digital technology professionals or entrepreneurs, as well as for IT or students.
For Business Summits tickets or free Tech expo registration is available here.
Event Details
Target audience
Digital skills for ICT professionals and other digital experts.
Digital technology / specialisation
Geographic scope - Country
Industry - field of education and training
Generic programmes and qualifications not further defined
Geographical sphere
National initiative