Skills for Industry High Level Conference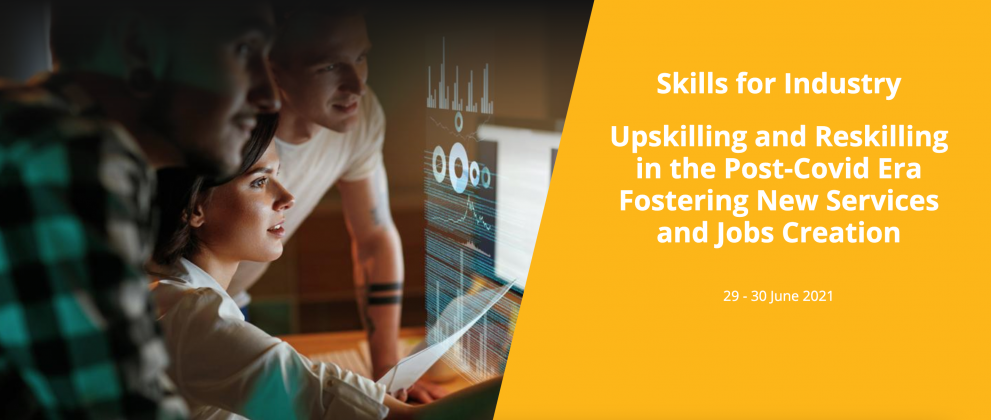 The Covid-19 pandemic had a huge impact on society and the way work is carried out. Furthermore, the digital and green transitions will push the industrial sector to transform itself. The Updated Industrial Strategy for Europe highlighted that the paths to recovery require governments and businesses to adapt the skills of the workforce in order to function in a rapidly evolving labour market. 
With new technologies being introduced within the technological landscape, these are transforming how people work and acquire new skills. New technologies have a great potential in the development of smart services and new jobs. Within this context, it is crucial to foster skills acquisition and promote the right to training for all alongside demand-led upskilling and reskilling initiatives. The Pact for Skills, launched under the European Skills Agenda on 10 November 2020, aims to mobilise stakeholders ranging from industry, social partners, education and training providers, public authorities at all levels and workers themselves to take decisive action.
The Skills for Industry High Level Conference will focus on the current and future upskilling and reskilling challenges the EU faces. To dive into these challenges, good practice cases will be presented along with scenarios and recommendations to create new training and job opportunities. Training offers whether they are new and innovative or just-in-time need to be an attractive solution for the workforce. Furthermore, the event will dive into how active industrial and labour market policies, lifelong learning, increased public and private investment, individual learning accounts, micro-credentials, demand side incentives, sectoral and regional brokerage and foresight platforms, as well as demand and supply matching tools are examples of how to move forward and ensure nobody is left behind.
Event Details
Target audience
Digital skills for the labour force.
Digital skills for ICT professionals and other digital experts.
Digital technology / specialisation
Geographic scope - Country
Austria
Belgium
Bulgaria
Cyprus
Romania
Slovenia
Croatia
Czech republic
Denmark
Estonia
Finland
France
Germany
Greece
Hungary
Italy
Ireland
Malta
Latvia
Lithuania
Luxembourg
Netherlands
Portugal
Poland
Sweden
Spain
Slovakia
Industry - field of education and training
Information and Communication Technologies (ICTs) not further defined
Geographical sphere
EU institutional initiative